Mantra
I help clients use emerging digital technology to create positive human and business outcomes.
X

In a nutshell
I am a passionate proponent of architecting digital solutions that help build a better world.
X

Availability
Partly Available Immediately
X

Location
London, United Kingdom
Skills
CIO
CDO
CTO
digital transformation
Modern Workplace
agile
lean
BI
Artificial Intelligence
Machine Learning
Blockchain
Office 365
X

Nominated by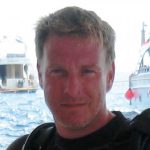 John Green
HM Expert since
Thursday November 29, 2018
About
From 2012-20 I focused on the consulting engineering industry, initially as Arup's Global Head of Enterprise Architecture and leader of its Digital Workspace programme, then as Atkins' Group Digital Transformation Director, and CIO at WSP and Buro Happold. In each role I led globally on digital transformation, partnering and innovation.
At Conchango (later EMC Consulting) from 2006-11 I was Head of Software Development for the UK and Ireland; I also set up and led Conchango India.
I jointly founded a Microsoft Gold Partner consulting company in 1996 that peaked at 120 staff, acting as its CTO and Chief Architect for 10 years. Our FinTech product had the distinction of achieving the UK's first ever mortgage approval in principle online.
My career began as a software developer with Logica in my native Australia, before moving to the UK in 1989. An early highlight was appearing on stage with Bill Gates and my client NatWest Bank at the launch of Windows NT at COMDEX in Atlanta in 1993.
X

Current role details
I co-founded NeuralRays AI in October 2018. Our goal is to develop solutions for a better world through the use of ethical AI. We are working on innovative product developments using AI, ML and blockchain, and offering software development and data science services through our 70-person offshore team, and onshore through HiveMind.
I am also a digital transformation consultant through Scott Communications, which I formed in 2018 with my wife Debbie, a freelance PR, marketing and government relations consultant. I offer advisory services around digital transformation, digital workplace, digital business models and digital innovation.
In my spare time I am an officer in the Army Reserve.
X

Tony's STAR Stories
DIGITAL WORKPLACE TRANSFORMATION FOR GLOBAL ENGINEERING CONSULTANCY
(

Reveal More

OR View Full Page)
Situation
A leading UK-based engineering consultancy wanted far richer knowledge management and collaboration for its 12,000 engineering consultants globally. The company already used digital tools that helped foster collaboration across its skills networks, but the software platform on which these sat was ageing and no longer supported by its creator. Knowledge was scattered across petabytes of project data in file servers, email systems and a myriad of on-premise SharePoint farms. The company recognised that it needed to transform the way in which it managed knowledge and collaborated, but didn't know where to start. It had had some initial conversations with Google that suggested Google Docs as the solution, which was when I stepped in. I argued successfully for a different approach based initially around technology agnostic user-centred design of what the company's consultants genuinely needed to enrich their working lives. This became a digital workplace programme and I was appointed as its Programme Director.
Task
Understand the company's need for a digital workplace and articulate its vision to gain Board level approval of a business case for investment. Thereafter, be the visionary, leader and director of the digital workplace transformation programme, seeing it through from inception to live running.
Action
With the support of some external consultants (trusted ex-colleagues), I led a programme of bottom-up ideation based around persona development and user journey creation that painted a technology agnostic vision for five years' hence. At the same time, parallel discussions with Microsoft and Google led to a recommendation for a Microsoft Office 365-based hybrid cloud digital workplace development. I led a supplier selection process that chose a Microsoft Gold Partner organisation that worked with our own development team in an Agile manner. This wasn't without difficulties, as the supplier wanted more control and was reluctant to work under our in-house Scrum Master. However, once the initial teething problems were resolved, the programme carried on successfully. I demonstrated the digital workplace to Microsoft staff in Redmond, after which we gained a close working collaboration with the Office 365 development team, with several of our innovations around the user profile being incorporated into Office 365 itself. The programme was runner-up in the 2016 Real IT awards in its 'Collaborative Enterprise' category. In addition to the digital workplace, I devised, architected and oversaw the development of an operational data hub that was fed from all of the company's back-end systems and on which the digital workplace was built.
Results
The digital workplace provided a single place for all of the company's staff to search for, access and share knowledge, and to collaborate richly with colleagues globally. Its hybrid architecture, with federated search capabilities, brought together data from the company's many on premise and cloud-based knowledge repositories. Building the digital workplace upon the single operational data hub, with data derived from multiple HR, Finance, CRM and other systems, ensured that it was totally de-coupled from these other systems and therefore insulated from changes within them. The digital workplace has enabled the company to maintain its industry leading collaborative working environment, helped it to attract and retain the best talent in the consulting engineering space, supported its ability to win work and win the right type of work, and better supported the lifeblood of its existence, its projects and clients.
X
Create new Star Story
Select relevant responsibility

X
Edit Star Story
Select relevant responsibility


X
Manage my Star Stories

X
Add / Edit Roles & Results
Services Tony Delivers
HiveExec For Innovators & Digital Business Transformation Leaders
(Reveal More

OR View Full Page)
Summary
This service focuses on accelerating success for leaders responsible for Innovation or Digital Business Transformation