'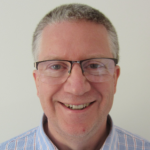 Program Director | Transformation Consultant | Management Consultant | Technology Leader
Mantra
Now is good &
Every day is a learning day
In a nutshell
Helping business leaders deliver transformational change in their organisation by designing and successfully delivering change programs
Availability
Fully Available Immediately
Location
Niagara Falls, Canada
Top 5 Strengths
Outcome Focused
Motivational
Great Communicator
Natural Leader
Highly Reliable
Interviewed By

HM Expert Since
Wednesday April 22, 2020
About Simon
I love to deliver transformational change programmes, and have a passion for agile and digital transformations. I've also led a number of acquisitions (M&A) and post-acquisition integrations.

I've operated as an independent consultant since 1998, and I've delivered in multiple sectors (Financial Services, Telecoms, Technology, Retail, Media, Healthcare, etc) in UK, Europe, Asia and North America.

I enjoy working with people, guiding them on the change journey, and am comfortable dealing with uncertainty. I thrive on a challenge, am very adaptable, and I love to learn. I also enjoy acting as a mentor and coach, developing people no matter what their status within an organisation.

I look forward to getting to know some really interesting people here in the HiveMind Network.
Current Role Details
As of April 2020, just finished up as Vice-President Portfolio Delivery / Integration at AutoTrader.ca (Trader corp). Responsible for all delivery from the Product Engineering (Technology / Digital / IT) teams, and for major change programmes across the organisation (including M&A due diligence and post-acquisition integration). Led the transition to using the Kanban agile methodology.

Have operated as an independent consultant since 1998, delivering Business and Digital Transformations across multiple sectors / industries in multiple geographies.
Simon's Valuable Contributions
(Case Studies)
---
---
---
---
---
---
---
---
---
Roles & Results
---
---
---
---
---
---
---
---
---
Services Simon Manages

MERGER AND ACQUISITION SUPPORT AND POST-ACQUISITION INTEGRATION
(Show Summary OR View Full Page)
Service Summary: This service focuses on accelerating success for Delivery Focused Leaders and also for leaders responsible for Innovation or Digital Business Transformation

---
Industry Experience
Technology
Financial Services
Telecommunications
Business Services
Media and Entertainment
Retail and Consumer
Healthcare
Insurance
Banking and Capital Markets
Private Equity
Articles