In a nutshell
Multi experienced, delivery driven, people focused, creative problem solving professional.
X

Availability
Fully Available in < 3 Months
X

Location
Bristol, United Kingdom
Skills
scrum master
Scrum Product Owner
business analyst
user requirements
process modelling
process improvement
project management
X

Nominated by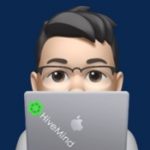 Ben Dickie
HM Expert since
Thursday September 27, 2018
About
I have worked across multiple industries including music publishing, television production, broadcasting and software development. I have experience across a great range of situations and scenarios and I am comfortable working with all levels of business. My introduction to IT was in 2005 as a subject matter expert in Broadcasting so I am able to sit between technical and non technical teams, acting as facilitator, translator and enabler.
While working in software development as a Business Analyst I went through the transformation from Waterfall to Scrum which is where I gained my understanding and appreciation of Agile methodologies, leading me to gain my Product Owner and Scrum Master certifications with advanced Scrum Master training currently .
I left my permanent position in April to pursue a career in contracting, looking for ways to make a difference for clients and I am very excited about what new opportunities there will be for me to develop even more.
X

Current role details
Contract Business Analyst and Agile consultant working on a Digital focused project for a public service broadcaster, focused on helping them understand and utilise their Data and working on the development road map for their VOD offering. I am also preparing a recommendation report for their VOD Platform strategies and Commercial exploitation road map for the VOD player. All of this is being done while introducing the team to Agile principles and working to improve the teams delivery of quality software.
X

X
Add / Edit Roles & Results
X
HiveRank History Log
| HiveRank | Description | Time |
| --- | --- | --- |
| -25 | EP Interview not Conducted | 2 years |
| 30 | HiveRank for EP nomination success - Thank You! | 2 years |
| -25 | EP Interview not Conducted | 2 years |
| 1 | HiveRank Bump for your Daily Visit | 2 years |
| -25 | EP Interview not Conducted | 2 years |
| 1 | HiveRank Bump for your Daily Visit | 2 years |
| 1 | HiveRank Bump for your Daily Visit | 3 years |
| 1 | HiveRank Bump for your Daily Visit | 3 years |
| 1 | HiveRank Bump for your Daily Visit | 3 years |
| 1 | HiveRank Bump for your Daily Visit | 3 years |
| 1 | HiveRank Bump for your Daily Visit | 3 years |
| 1 | HiveRank Bump for your Daily Visit | 3 years |
| 1 | HiveRank for sharing what others LIKE | 3 years |
| 1 | HiveRank Bump for your Daily Visit | 3 years |
| 1 | HiveRank for sharing what others LIKE | 3 years |
| 1 | HiveRank Bump for your Daily Visit | 3 years |
| 100 | New Expert Welcome HiveRank | 3 years |
| 1 | HiveRank Bump for your Daily Visit | 3 years |
| 5 | Welcome HiveRank for Joining TheHive | 3 years |
| HiveRank | Description | Time |