Mantra
Design for consumers of services

Tech change = culture change!
X

In a nutshell
I build relationships to connect the dots between IT teams and the customer(s) or wider business. Continuous improvement is the goal!
X

Availability
Partly Available Immediately
X

X

Skills
ITIL
IT Service Management & Design
Continuous Improvement
Business Change Management & Communication
Office 365
Technical Consultancy
X

Nominated by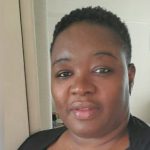 Jennifer Baidoo
HM Expert since
Saturday October 24, 2020
About
I love helping people get the best out of technology. What motivates me is helping my customers to increase their productivity and ultimately improve the quality of services they deliver to their customers. Customer experience is really important to me! Another motivator for me is efficiency. That means I'll be on the lookout for opportunities to make services more cost effective.
I've worked in both the public sector and private sector, primarily in IT Service Management and Consulting capacities. I enjoy and thrive in roles where there is direct customer interaction.
Day to day, I'm a data driven kind of guy. I will generally be looking for evidence to inform decisions and will actively look to capture and manage risks. I'm a great believer in working in the open and sharing knowledge. I aspire to create this open culture in the teams that I manage and seek to influence other teams and departments to do the same. I'll generally also be found asking the "How?" and "Why?" questions!
X

X
Add / Edit Roles & Results
Industry Experience
Government and Public Services
Technology
Power and Utilities
regional Experience
Europe
X
HiveRank History Log
| HiveRank | Description | Time |
| --- | --- | --- |
| 1 | HiveRank Bump for your Daily Visit | 2 weeks |
| 1 | HiveRank Bump for your Daily Visit | 3 weeks |
| 1 | HiveRank Bump for your Daily Visit | 3 weeks |
| 1 | HiveRank Bump for your Daily Visit | 1 month |
| 1 | HiveRank Bump for your Daily Visit | 2 months |
| 1 | HiveRank Bump for your Daily Visit | 2 months |
| 1 | HiveRank Bump for your Daily Visit | 2 months |
| 1 | HiveRank Bump for your Daily Visit | 2 months |
| 30 | HiveRank for EP nomination success - Thank You! | 2 months |
| 1 | HiveRank Bump for your Daily Visit | 3 months |
| 1 | HiveRank Bump for your Daily Visit | 3 months |
| 1 | HiveRank Bump for your Daily Visit | 3 months |
| 10 | Checked-in at face2face: Digital Business Transformation: proposition development - weekly call on 2021-02-10 | 3 months |
| 1 | HiveRank Bump for your Daily Visit | 3 months |
| 1 | HiveRank Bump for your Daily Visit | 3 months |
| 1 | HiveRank Bump for your Daily Visit | 3 months |
| 1 | HiveRank Bump for your Daily Visit | 3 months |
| 1 | HiveRank Bump for your Daily Visit | 3 months |
| 1 | HiveRank Bump for your Daily Visit | 3 months |
| 10 | Checked-in at face2face: Digital Business Transformation: proposition development - weekly call on 2021-02-03 | 3 months |
| 1 | HiveRank Bump for your Daily Visit | 3 months |
| 1 | HiveRank Bump for your Daily Visit | 3 months |
| 1 | HiveRank Bump for your Daily Visit | 3 months |
| 10 | Checked-in at face2face: Digital Business Transformation: proposition development - weekly call on 2021-01-27 | 3 months |
| 10 | Checked-in at face2face: HiveExec New OnRamp Weekly Call (Jan intake) on 2021-01-27 | 3 months |
| HiveRank | Description | Time |
1
2
3
4
Next »