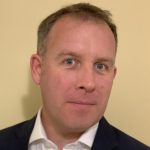 Richard Braithwaite
,
@richard_braithwaite
Marlborough
Principal Job Title
IoT, Data Analytics and Modern Workplace Consultant
1 Line Summary
Guiding clients to the benefits of emerging technologies such as IoT and Advanced Analytics
Ratings
HiveRank:
Associate

(671)
Country
United Kingdom
Closest Town / City
Marlborough
Nominated to HiveMind by

David Clark
Member since: 11-02-2017
My Background Details
The initial 15 years of my career was spent working for startup/SME businesses, providing solutions around document and content management. This ranged from development, support to consulting and business development within the UK market.
I've spent the last 7 years working in an international capacity for HCL Technologies and more recently Fujitsu, in a senior pre-sales capacity, with substantial revenue targets ($20m+/annum USD).
My Fujitsu role exposed me to the Internet of Things where I had product/solution GTM responsibility within EMEA for an IoT platform, winning our first major project for a global logistics provider. Part of this role involved building the partner ecosystem necessary to provide the solution, working with organisations such as Microsoft, Intel, Vodafone and SAP.
I am interested in product and service development around IoT and Modern Workplace along with the corresponding go to market (GTM).
An example:
http://www.fujitsu.com/uk/news/pr/2016/fs-20161128.html
On leaving Fujitsu in early 2017 I formed IoT Advisory Ltd and completed a number of short consulting engagements. Currently, I have just finished a 12-month engagement with HCL Technologies, guiding them around propositions for Modern Workplace, based on Microsoft and Citrix technologies (Office365, Windows 10, EMS).
In 2018 I have undertaken a range of Splunk (machine data analytics) training and have attained Certified Architect status. This blends very neatly with the need to derive actionable insight from IoT and other data sources.
www.iot-advisory.co.uk
Current Role Details
Looking for next engagement, working on a few side projects in the meantime! :-)
Skills Tags
microsoft
,
product management
,
Business Development
,
Internet of things
,
Modern Workplace
,
Strategic Alliances
,
Splunk
,
Solution development
,
Indian offshoring
,
Bid management
,
project management
,
CASE STUDIES
REDUCING ROAD TRAFFIC ACCIDENTS AND DEATHS FOR A GLOBAL LOGISTICS PROVIDER - Case Study: 1

Situation
The client operates around 100,000 vehicles as part of its global logistics service. They estimated around 20 deaths per year are caused by driver inattention (including tiredness) and that each death has a direct cost of around $5m USD, putting aside the emotional impact on the families of those involved. In addition to deaths, there were accidents into the 100's which at times carried a higher direct cost given need to provide "for life" support.



Task
As part of an innovation discovery engagement, we were asked to see if any Fujitsu technology could be brought to play, to reduce this impact.

Action
In my role as Global Offerings Lead, I had a direct connection to Fujitsu's innovation labs in Japan. On one visit I noticed they had developed a wearable "collar" that could be used to measure attention and warn when levels of inattention were problematic or critical. This included the ability to "learn" the specific characteristics of the user over a period of time for improved accuracy. It gathered various biometrics which were analysed partially on the device and partially on a BlueTooth connected mobile phone. However, it was all in Japanese, there was no external connectivity or transmission of data and as such, it wasn't ready for market.

Over a 6 month period, I and a small UK-based technical team worked with the product owners in Japan to open up the architecture (provide an API) so we could develop our own device-agnostic mobile application. This was then connected to a Microsoft Azure cloud platform to provide device management and organisation-wide analytics to generate the missing insight into why drivers have accidents. This included looking at factors such as operator health, vehicle type, route, weather conditions and time of day. The customer was closely involved in helping to define the solution.

Results
A 50 user pilot was rolled out across several European countries. We had some issues with user adoption (the customer was initially insistent on a train the trainer approach) but these were resolved and the pilot was deemed a success by the customer. They are currently looking at a 5,000 device rollout to further gauge the benefits to the business. This is being provided via a subscription model which includes the device, user enablement, device management and operational analytics dashboards, all wrapped in a service package (helpdesk, break/fix etc.)