'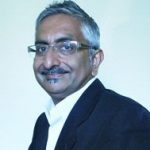 B2B Business Transformation: GM, Sales/Marketing, Business Development, Commercial Director
In a nutshell
Develops & Implements growth strategies and plans: inspire /develop team to deliver results
Availability
Fully Available Immediately
Location
Northampton, United Kingdom
Nominated By
HM Expert Since
Friday December 07, 2018
About Rakesh
I help CEO/MD of PLC, SME and Private Equity Owners to grow incremental profitable sales, by building robust measurable business processes.

My Approach:
Fact-driven and action oriented
Engage with people.
Focus on process.
Focus on delivering sustainable long term benefits.
Focus on developing people and relationships.
Focus on delivering results – PROFIT
On being totally independent

I have over 20+ years corporate experience assisting the growth of PLC, SME and Private Equity Mid Market Portfolio companies across the UK/Europe.

In my corporate career I had led and managed successful commercial teams across the UK, USA, SE Asia and Europe in a range of B2B industries

Today I use this experience to help CEO/MDs and Private Equity Owners on commercial matters from building high performance sales teams to implementing effective sales processes and carrying out due diligence. I have worked in a variety of B2B businesses utilising my transferrable skills.
Current Role Details
Development and implementation of growth strategies and processes to deliver sales/margin improvements. Introduce change management process to improve sales function and operation.
Results
Developed strategic plan – re focus the business by growth segments. Increased order intake by 20%.
Managing, mentoring and coaching sales team to deliver improvements in sales by up to 20%.
Rolled out Six Sigma/Lean process (VSM, 5s, QDIP, Kaizen, SW etc..) -reduce waste/improve efficiency
Introduced/implemented sales best practices process/tools to improve win rate by up to 15%
Implemented new business development generated incremental £1m•
New pricing increase by 10%
Rakesh's Valuable Contributions
(Case Studies)
DEVELOPMENT OF MARKET EXPANSION (Reveal More OR View Full Page)

Situation
An engineering-based company, which supplied engineering solutions into B2B sectors. Sales revenue from the international market was declining, and the company had an ambitious growth plan, however no clear vision/idea as to where this growth was going to be achieved from.

Rakesh Shah (RVR Management) was recruited to develop a detailed plan and to identify how the company could achieve its growth objectives. This then needed to be approved by the Board of Directors.

Task
Strategic sales/marketing plan was developed, which was presented to and approved by the Board. This focused on a number of initiatives which were identified when developing the plan

The process used:

• Key market drivers

• Key changes taking place in the market

• Which segment/countries driving the growth

• Competitive analysis

• Market attractiveness model - this clearly identified where the client should focus his resources in order to achieve growth

• Resource allocation

• Areas of functional areas to improve

• VOC - the voice of the customer survey

etc.

Based on a detailed plan analysis, it was identified that the company needed to focus on the following:

2) INITIATIVES

• Digital marketing and communication

• Vertical market segment growth

• Geographical market expansion - by each region top 7 countries identified

• Channel development

• Key account strategy - by each segment - Top 20 accounts identified

• NPD - New product development

Action
Marketing

Rebranding exercise was undertaken - This was developed in the form of a workshop - involving all the internal staff of the company. An external company was then given a brief to develop a new logo/branding.

VOC - (voice of the customer) was carried out. This identified how the external customers viewed the business and areas of improvement/ product gap analysis.

Communication - A detailed communication plan was developed/implemented (web site, SEO, social media, newsletter, blog, technical article, journal, news banner, trade association etc.)

New brochure based on total engineering capabilities, as well as ensuring it was a vertical segment focused

CRM - the building of database - using external agencies as well as setting up an internal telemarketing team was undertaken - to drive lead generation.

Channel development process introduced - This was to ensure the company identified right types of agent/distributors for the target countries/segment.

Online spares - This was identified as an area of growth and to generate incremental revenue

Sales

Sales team re-organised based on region, ensuring resources were reallocated based on market growth/opportunities by country/segments

New sales process introduced - e.g. effective call planning, product training, needs analysis questioning, key account management strategy, daily management process introduced (i.e. the number of leads/quote/orders closed /pipeline stage) etc.



Results
Introduced new visual management board to drive continuous improvement. Win rate improved by 10%

New lead generation/building data base - Pipeline value increased by 30%

New channel development process introduced/implemented, to add 20 new international distributors

Focus approach by the sales/marketing team – showed a 15% improvements order intake

Online spares revenue increased by 50%

New R/D department set up, and process introduced to define customer un-meet needs, 5 new potential ideas identified.

The company now on track to achieve its 3-year growth objectives, based on the current win rate/opportunity identified the company is likely to achieve its growth objectives within the next 18 months

---
BUSINESS TRANSFORMATION – MATRIX STRUCTURE (Reveal More OR View Full Page)

Situation
Client has 5 business units in UK, within each units they have range of industries which aims to provide training and work experience for the members of community who have committed crimes. This opportunity is provided in the hope that they will learn new skills which will assist them to seek full time employment. Therefore, aim is to outsource range of service/skills capabilities that are available within each business units to local industries, where the prisoners in effect become extension of local company work force.



Brief/Issues

Brief: The main brief was to recover and transform the revenue for the business and to install management process into the business, as well as increasing number of engagement from local companies. I was recruited for an initial period of three months, this then ended up being extended to 13 months.

Issues: Each site were working independently and there was no joined-up strategy in terms of delivering growth, hence the number of engagement with local companies was reduced this in effect had an impact on revenue and amount of work available to keep the prisoners engaged.

Task
Execution:

The initial few weeks were spent examining the business, people and its existing processes, which lead me to conclude that there was:

No clearly defined strategy in terms how to market the service, types of company to target.

No process

No performance indicator

No clear structure

No team culture/low morale.

Action
Priority 1 – Develop a detailed strategic growth plan for the business; which segment should the client be targeting, what types of accounts, how should the message be delivered, etc. Plus, a clear direction for the business, in terms of where are they now, where do they want to be and how are they going to get there.

Priority 2 – Develop a detailed marketing plan; how should the service be marketed. Develop a clear understanding of core competencies for each site, therefore develop each site as a centre of excellence.

Priority 3 Develop/implement a clearly defined structure with roles/responsibilities

Priority 4 – Focus on process, and team building. Also introduced performance indicator, which track /measured all the key data. The team where then given ownership to check/review the data and where appropriate carry out root cause countermeasure in order to continuously improve/further develop the process.



Results
Having a clearly defined strategic plan, along with a clear structure provided the business unit and its staff with a clear focus, and ensure the team were working towards a common goal.

The transformation programme generated improvements in the company's performance and staff communication, as well as morale within each business units.

Introduced "new go to market strategy" Inc setting up a tele-marketing team. Pipeline improved by 35%

Secured major contract from a major commercial account valued at c£100k

Implemented best sales process/tools (e.g. drive lead generation improvement by 25%)

Set up new textile/fabric manufacturing cell, resulting 50% cost saving on bedding for prisoners

Secured additional work from wider Corporate division, adding £100k incremental revenue

On target to deliver 25% sales growth

Overall increased number of companies willing to engage with prison industries by 15%

Clients feedback:

"Rakesh was asked to deliver on a challenging brief of delivering change transformation, he was both resistant and patient with stakeholders in successfully delivering transformation"

---