In a nutshell
Helping organisations through tricky changes and transformations, through my Just Enough Change approach
X

Availability
Fully Available Immediately
X

Location
Warrington. Manchester, Liverpool, United Kingdom
Skills
change management
change strategy
PMO
project management
Strategy - business, project and experiences
training
digital strategy
SAP
ERP
business architecture
process improvement
programme management
X

Nominated by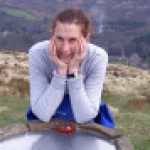 Patricia Morris
HM Expert since
Wednesday September 05, 2018
About
20 years helping organisations through technical and business programme and change. Many years ERP including SAP experience. Working for large multinational organisations and small companies alike helping drive programmes and projects to match business objectives. Covering many industries such as Manufacturing, Central Government, Managing Consultant, Technology and Professional Services. Sat on Board and reporting directly to exec. Currently setting up own approach to change to help organisations drive results by keeping things simple and focussing on delivery and change.
X

Current role details
After finishing recently a couple of large transitions I am now looking at building my own change consultancy – just enough.
X

X
Add / Edit Roles & Results
X
HiveRank History Log
| HiveRank | Description | Time |
| --- | --- | --- |
| 1 | HiveRank Bump for your Daily Visit | 6 hours |
| 1 | HiveRank Bump for your Daily Visit | 2 days |
| 1 | HiveRank Bump for your Daily Visit | 3 weeks |
| 1 | HiveRank Bump for your Daily Visit | 1 month |
| 1 | HiveRank Bump for your Daily Visit | 2 months |
| 1 | HiveRank Bump for your Daily Visit | 3 months |
| 1 | HiveRank Bump for your Daily Visit | 11 months |
| 1 | HiveRank Bump for your Daily Visit | 1 year |
| 1 | HiveRank Bump for your Daily Visit | 1 year |
| 1 | HiveRank Bump for your Daily Visit | 1 year |
| 1 | HiveRank Bump for your Daily Visit | 2 years |
| 1 | HiveRank Bump for your Daily Visit | 2 years |
| 1 | HiveRank Bump for your Daily Visit | 2 years |
| 30 | HiveRank for EP nomination success - Thank You! | 2 years |
| 1 | HiveRank Bump for your Daily Visit | 2 years |
| 1 | HiveRank Bump for your Daily Visit | 2 years |
| 1 | HiveRank Bump for your Daily Visit | 2 years |
| 1 | HiveRank Bump for your Daily Visit | 2 years |
| 30 | HiveRank for EP nomination success - Thank You! | 2 years |
| 1 | HiveRank Bump for your Daily Visit | 2 years |
| 1 | HiveRank Bump for your Daily Visit | 2 years |
| 1 | HiveRank Bump for your Daily Visit | 2 years |
| -25 | EP Interview not Conducted | 2 years |
| 1 | HiveRank Bump for your Daily Visit | 2 years |
| 1 | HiveRank Bump for your Daily Visit | 2 years |
| HiveRank | Description | Time |
1
2
3
4
Next »