Mantra
I will tell you what you need to hear, not what you what you want to hear.
X

In a nutshell
Chartered Accountant
25 years experience
15 years interim assignments
C-Suite level advice
Expert in managing M&A & transformation projects
X

Availability
Fully Available in < 3 Months
X

Location
Winchester, United Kingdom
X

Skills
Acquisition due diligence research
Business Partnering
Business Change Management & Communication
Capital Markets
Due Diligence
ERP
Finance Transformation
government
interim management
Mergers & Acquisitions
outsourcing
Post Merger Integrations
process improvement
Project Management
public sector
shared services
TOM (Target Operating Model)
X

Nominated by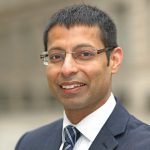 Rajesh Sharma
HM Expert since
Sunday December 06, 2020
About
My name is Michael Ball and I work in partnership with FD/CFO's at FTSE listed companies to provide insightful advice on the key issues impacting the performance of finance and then deliver the solutions required.
With a background in audit practice, I went onto to be a main board director before focusing my career for the last 15 years providing advice and support to businesses. I bring a wealth of experience in senior finance roles delivering exceptional performance, as evidenced by roles being extended and LinkedIn recommendations.
I have worked across a variety of sectors delivering change and transformation projects. e.g. Shared Services, ERP rollout and Mergers & Acquisitions.
Areas of Focus:
• Financial Controls & Process Improvement
• Business Acquisition Finance Integration
• ERP Systems Rollout
• Shared Service Deployment
Provision of interim finance solutions for contracts lasting 3-24 months.
X

Current role details
Group Finance Projects Manager for Drax Group plc (FTSE-250
Project management for M&A activities. Co-ordinating activities with advisors and providing an oversight to Main Board directors on Class 1 Acquisition with an enterprise value of CAD$780 million.
Drax is a British electrical power generation company. The Group consists of 3 elements Biomass production, Generation power and Customer sales. It runs Europe's biggest biomass-fuelled power station in Yorkshire – the UK's largest decarbonisation project, as well as supplying between 7-8 per cent of the country's electricity needs. It has operations across the UK and North America.
X

Roles & Results
Cobham plc - Shared Service Director (Show / Hide Details)
Requirements / Actions
Established UK Shared Service Centre from organisational design through transition waves to post go-live service optimisation. Activities of team of 30 included AP, AR, GL, Treasury & Payroll
Delivery and Achievements
• Delivered £200k saving on personnel cost from transition of wave 1 & 2 • Focused on process improvements and standardisation • Aided further development of Oracle platform prior to future rollouts
Cobham plc - Corporate Finance Director (Show / Hide Details)
Requirements / Actions
Restructured & overhauled Corporate finance group function of 10 (UK, USA & India)
Delivery and Achievements
• Managed £100m budget for head office (tax and treasury, group payroll & ICT) • Developed new reporting packs • Updated group recharging and tax transfer pricing model • Rolled our Concur Expenses
SSP Group plc - IFRS 16 Consultant (Show / Hide Details)
Requirements / Actions
Led IFRS 16 project to scope out impact of onboarding £1.4bn of leases
Delivery and Achievements
• Presented assessment of accounting impact on the balance sheet & profits • Drafted implementation plan to account for leases • Developed financial model & provided technical accounting advice
Ministry of Justice/Cabinet Office/HM Treasury - Programme Director (Show / Hide Details)
Requirements / Actions
Advised and provided accounting support on major capital projects and programmes Lead advisor for 5 year Estate Reform Programme for disposals of £100m and capital asset investment of £700m ICT
Delivery and Achievements
• Active member of Disposal Board over 2 years realised £75m receipts & £15m operating savings • Advised the Cabinet Office on creation of Government Property Agency • Technical advisor on IFRS 16
Ministry of Justice/Cabinet Office - BPO Transformation Consultant (Show / Hide Details)
Requirements / Actions
Managed a team in the creation of a new central function for capital accounting, providing specialist valuation advice for £12bn estate portfolio covering 1,000 sites and 12,000 assets
Delivery and Achievements
• Created cross-government Capital Accounting Centre of Excellence • Established accounting with Shared Service Centre • Project lead for the "lift and shift" to Oracle Single Operating platform
HMCTS - Capital Accounting Consultant (Show / Hide Details)
Requirements / Actions
Led asset accounting team of 4 consultants & delivered savings in asset management Led annual valuation for £5bn estate as main contact with Valuation Office Agency
Delivery and Achievements
• Renegotiated 5-year SLA contract with Valuation Office Agency & saved £0.6m • Implemented new capital accounting processes at Ministry of Justice • Resolved £2.5m of historic accounting issues
- (Show / Hide Details)
Requirements / Actions
Delivery and Achievements
X
Add / Edit Roles & Results
Services Michael Delivers
Industry Experience
Aerospace and Defence
Business Services
Government and Public Services
Manufacturing
Power and Utilities
Real Estate
Retail and Consumer
Transport and Logistics
regional Experience
North America
Europe
X
HiveRank History Log
| HiveRank | Description | Time |
| --- | --- | --- |
| 1 | HiveRank Bump for your Daily Visit | 1 hour |
| 10 | Checked-in at face2face: Addressing the CFO / Person Responsible for Finance within the Enterprise: Weekly Call on 2021-05-10 | 21 hours |
| 1 | HiveRank Bump for your Daily Visit | 1 day |
| 1 | HiveRank Bump for your Daily Visit | 1 week |
| 1 | HiveRank Bump for your Daily Visit | 1 week |
| 1 | HiveRank Bump for your Daily Visit | 2 weeks |
| 10 | Checked-in at face2face: CFO / Responsible for Finance within the Enterprise: Weekly Call on 2021-04-26 | 2 weeks |
| 1 | HiveRank Bump for your Daily Visit | 2 weeks |
| 1 | HiveRank Bump for your Daily Visit | 3 weeks |
| 1 | HiveRank Bump for your Daily Visit | 3 weeks |
| 1 | HiveRank Bump for your Daily Visit | 3 weeks |
| 1 | HiveRank Bump for your Daily Visit | 3 weeks |
| 1 | HiveRank Bump for your Daily Visit | 3 weeks |
| 1 | HiveRank Bump for your Daily Visit | 3 weeks |
| 1 | HiveRank Bump for your Daily Visit | 3 weeks |
| 100 | HiveRank for contribution to customer satisfaction survey: Survey_125338 on 18-04-2021 | 3 weeks |
| 25 | Created / hosted an Event - Awarded by Julie Nowobilska | 4 weeks |
| 1 | HiveRank Bump for your Daily Visit | 4 weeks |
| 1 | HiveRank Bump for your Daily Visit | 4 weeks |
| 1 | HiveRank Bump for your Daily Visit | 4 weeks |
| 10 | Contributed at an event or workshop - Awarded by Kevin Fines-Smith | 4 weeks |
| -10 | Failure to attend or cancel registered Face2Face: CFO / Responsible for Finance within the Enterprise: Weekly Call on 2021-04-12 | 4 weeks |
| 1 | HiveRank Bump for your Daily Visit | 4 weeks |
| 1 | HiveRank Bump for your Daily Visit | 4 weeks |
| 1 | HiveRank Bump for your Daily Visit | 4 weeks |
| HiveRank | Description | Time |
1
2
3
4
Next »