'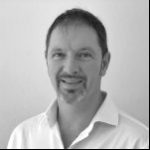 Customer Experience (CX) | Business / IT Strategy | Technologist (design / development / deployment) | Enterprise Architect | Change Manager
In a nutshell
Helping organisations put customers at the heart of their success
Availability
Fully Available Immediately
Location
Winchester / London, United Kingdom
Top 5 Strengths
Outcome Focused
Positively Disruptive
Motivational
Great Communicator
Highly Reliable
Interviewed By

HM Expert Since
Thursday September 06, 2018
About Malcolm
A practical customer experience specialist, strategist, architect and change manager, combining blue chip and senior management experience with MBA level education to develop and drive customer based business transformation.

Also a technology innovator specialising in shaping methods, tools & solutions that help industries shaken by disruptive technologies and high customer churn.
Current Role Details
Chief Transformation Officer for Nets Group Technology.

Shaping the strategy and transformation plan for the redefined purpose of the core technology function as a service provider. Supporting the leadership deliver change.