In a nutshell
Kate Lister is an internationally-recognized thought leader on agile workplace strategies.

Her firm, Global Workplace Analytics, works with public and private sector employers and community leaders to help them understand and communicate the business case for new ways of working. Their particular emphasis is on how initiatives aimed at changing the where, when and how of work offer a triple win for people, planet and profits.
X

Location
Greater San Diego Area, USA,
Nominated by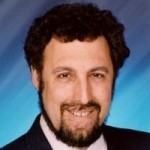 David Coleman
HM Expert since
Monday June 30, 2014
About
Global Workplace Analytics' proprietary Workplace Savings Calculator™ and custom business cases demonstrate how agile workplace strategies and workplace flexibility can: improve employee morale, reduce work-life conflict, increase productivity, reduce greenhouse gases, increase profitability, increase wellness, improve employee engagement, help attract and retain talent, increase shareholder value, improve disaster preparedness, provide greater employment opportunities for hard to reach populations, and much more.
Our models have helped thousands of US, UK, and Canadian employers make the business case for new ways of working.
Our work is heavily research-based. We have synthesized and cataloged more than 4,000 studies and news items on a variety of agile workplace strategies such as hoteling, co-working, telework, home-working, smart working, telecommuting, outsourcing, open office, results/outcomes-based management, and flexible work.
Our research and white papers have been cited in the Harvard Business Review, Wall Street Journal, Washington Post, and hundreds of other publications.
X

X
Add / Edit Roles & Results
X
HiveRank History Log
| HiveRank | Description | Time |
| --- | --- | --- |
| 1 | HiveRank Bump for your Daily Visit | 2 years |
| 1 | HiveRank Bump for your Daily Visit | 3 years |
| 1 | HiveRank Bump for your Daily Visit | 3 years |
| 1 | HiveRank Bump for your Daily Visit | 4 years |
| HiveRank | Description | Time |