Mantra
The Sustainability Devt Goals are the Blueprint for a better future.
Together we can reach them.
X

In a nutshell
Jennifer works with Business Execs to shape their business. She defines the change landscape and provides governance for their delivery.
X

Availability
Partly Available Immediately
X

Location
Manchester, United Kingdom
X

Skills
business analysis
Business Development
Business Model Design
Business Operational Design
Business transformation
Business Optimisation
change strategy
Commercial Strategy
Continuous Improvement
customer experience strategy
CXO Advisory
Enterprise and Business Architecture
Innovation Strategy
ITIL Expert
Marketing Strategy
Strategic Marketing Planning
Operational Excellence
Stakeholder Engagement
X

Nominated by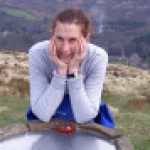 Patricia Morris
HM Expert since
Monday March 16, 2020
About
Jennifer has experience of guiding organisations in private, public and community sectors through a commercial landscape to enable them meet their strategic objectives for creating growth or sustaining existing revenue.
Jennifer is an advocate who builds strong collaborative relationships and works empathetically with Business Executives to shape their business. She is good at analysing situations to identify pain points and uses insights to steer strategic decision making; translating strategy into actions and mobilising resources to deliver the change that will enable the business to evolve for the best customer outcomes.
Jennifer is a versatile professional who has a passion for driving service excellence and creates momentum to deliver complex change.
X

Current role details
Jennifer's activities include to:
1. Identify external (e.g. the pandemic and Brexit) and internal factors that may affect the organisation's ability to operate sustainably.
2. Evaluate the potential impact of these factors.
3. Formulate possible solutions to counterbalance the challenges and explore opportunities.
4. Review & revise current corporate / business / functional level strategies as well as non-market strategies.
5. Realign strategies with business models & operating models.
6. Define measurable change.
7. Secure investment and mobilise resources to deliver outcomes.
8. Achieve economic viability, social equity and environmental protection.
X

Roles & Results
Opportunity Pod - Sustainability, Digital & Strategy Advisory (Show / Hide Details)
Requirements / Actions
Helping businesses develop agility to explore existing and new opportunities through more effective market / product growth strategies and sustainable customer relationships.
Delivery and Achievements
As a Subject Matter Expert, I am helping the British Computer Society shape their portfolio of products. I ensure that the Solution Development & Architecture curricula are relevant to industry.
Manchester City Council - Lead Enterprise Architect (Show / Hide Details)
Requirements / Actions
Accountable for optimising technology enablement across 36 Lines of Business. Working with Business stakeholders to align complex needs with strategic intent and deliver 3yr Business Plans.
Delivery and Achievements
Designed a target application landscape to reduces 50% costs over 3yrs. Designed a roadmap to migrate on-premise legacy systems to the cloud with full ROI within 24months.
Elantra Investment Ltd [B2B Procurement Company] - Business Strategist (CEO Advisory) (Show / Hide Details)
Requirements / Actions
This company was facing a number of critical challenges such as reduced market share, negative cash flow and low staff morale.
Delivery and Achievements
I developed and implemented commercial strategies aligned to the company goals and objectives to turn around and accelerate growth.
British Computer Society - Business Analysis Examiner (Show / Hide Details)
Requirements / Actions
I assess candidates in face to face oral exams and determine whether they meet the standards to be awarded the International Diploma in Business Analysis qualification.
Delivery and Achievements
I contribute to the advancement in standards and professionalism in Business Analysis.
Close Brothers Premium Finance [Financial Industry] - Lead Business Analyst / Architect (Show / Hide Details)
Requirements / Actions
I was commissioned to strengthen the company's capability to deliver large complex change to mitigate project scope creep, low business acceptance and poor customer satisfaction.
Delivery and Achievements
I establish a Business Analysis practice; recruited and developed Business Analysts whom I allocated to projects to improve delivery of regulatory, financial, operational and strategic initiatives.
Northumbrian Water Limited [Utilities Industry] - Business Architect (Show / Hide Details)
Requirements / Actions
Evaluated business needs and prioritised initiatives for delivery in both Water and Waste Water business areas.
Delivery and Achievements
I created an Investment Plan of initiatives that optimised organizational capability. I also developed the capability maturity of the Business Architecture function
ExplainerDC Ltd [Digital Industry] - Strategic Business Consultant (Show / Hide Details)
Requirements / Actions
Analysed and standardised business processes
Delivery and Achievements
Enabled the company to become ISO 9001 compliant
AstraZeneca Ltd [Pharmaceutical Industry] - Global Strategic Business Partner (Show / Hide Details)
Requirements / Actions
I provided information services to North America, Latin America, Asia Pacific and EMEA regions within a multiple-supplier outsource model. I improve capacity utilisation and system integration.
Delivery and Achievements
I identified improvement opportunities to service management processes and led a team to design and implement them globally; integrating with other service management processes.
X
Add / Edit Roles & Results
Services Jennifer Delivers

Innovation Accelerator
(Reveal More

OR View Full Page)
Summary
A data-driven approach for diagnosing and capitalising upon systemic and tactical opportunities to uncover and nurture innovation across the enterprise.
Industry Experience
Banking and Capital Markets
Capital Projects and Infrastructure
Education
Financial Services
Government and Public Services
Pharmaceutical and Life Sciences
Power and Utilities
Technology
regional Experience
Europe
Asia
North America
South America
Africa
Central America