'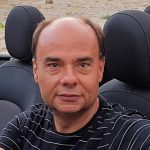 Project and Programme management expert with focus on the complete lifecycle
In a nutshell
Passion for data-driven early decision making for winning bids and deliver profitable projects
Availability
Fully Available Immediately
Location
Ascot, United Kingdom
Top 5 Strengths
Outcome Focused
Highly Reliable
Natural Leader
Motivational
Great Communicator
Nominated By

HM Expert Since
Tuesday January 08, 2019
About Enrique
I am passionate about data-driven decision making to win bids and deliver profitable projects.

My project and programme management expertise focuses on the complete project lifecycle. I bring over 14 years experience in both bid and project management with the global leader in the sector where I combined roles at headquarters leading change with those in bids and projects working close to demanding customers in Europe and Asia. This experience built my belief that success is measured in our capacity to lead and develop people and teams, ensuring continuous growth in an ever changing environment. I am an energetic and analytical integrator who focuses on fostering connections between key decision makers and guiding relational synergies to get the best for your business.
Current Role Details
My current focus is on global business development, including tendering and project delivery for international companies. I cultivate business opportunities throughout Latin America with the support of my network in Argentina, Colombia, Mexico and Panama. Current clients have products in rail safety, telecommunications and oil and gas.
Enrique's Valuable Contributions
(Case Studies)
GAIN REAL-TIME CONTROL OVER RESOURCES AND PROJECTS IN A PORTFOLIO (Reveal More OR View Full Page)

Situation
Project director needed 2 months to know actual cost of resources working in an international project due to fragmentation of systems for time control and reporting. Senior management prepare budgets by isolated departments resulted in under- or over-allocated resources.

Task
Provide data-driven decision making

Action
Implement enterprise-wide system for resource, project, and portfolio planning and time reporting (Primavera P6), First, migrated 1,000 existing projects in more than 12 different ERP systems and 1,300 resources to do their time sheets in Primavera Enterprise P6. Second, planning was developed and future projects (bids) were included.

Results
Project director was able to control real-time who work and was charging time to the project. Senior management used integrated forecast data to prepare budgets for the first time.

---