'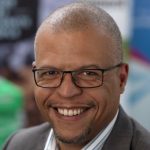 Digital Innovation, Delivery & Change Consultant. Founder of ESRC Consulting Ltd
In a nutshell
Highly experienced visionary, values and principles driven innovator with a can-do attitude.
Availability
Fully Available Immediately
Location
Windsor, United Kingdom
Interviewed By
HM Expert Since
Thursday December 13, 2018
About Ed
Digital Innovation and Technology evangelist, with over 15yrs experience in delivering change into multiple sectors both in the UK and Internationally. Specialising in Agile implementation to extract value and introduce continuous improvement into organisations.
A multilingual with exceptional communication skills and the ability to manage multi-disciplinary teams on a global scale, driving strategic change and full lifecycle transformation programs.
Achievements
• Successfully delivered revenue increasing Digital Roadmap Programme, while maintaining programme within budget.
• Created robust and scalable Digital Roadmaps to fulfil business objectives and extract quantifiable benefits.
• Delivered complete end-to-end seamless customer experience and Omni-channel digital transformation.
• Developed new ways of working and Digital frameworks, Lean principles, Global KPI's & Metrics.
• Lead teams to design and develop globally recognised award winning digital products and services.
Current Role Details
Responsible for the managing the deliverables from the Consumer Portfolio & Change Programme.
Responsible for establishing effective operating practices, digital ways of working maturity and capability in the Online Dept.
Lead and managed factories delivering prioritised products through build, test and deployment between Digital Products (mobile app, myaccount, payment, billing, Ultra fast broadband, CRM, Upsell, CX), OSS and BSS.
Resourcing, supply and demand management with the group, manage the TalkTalk Group strategic digital roadmap, ensure delivery of a new products, services and improved customer experience.