In a nutshell
I am a technology commercialisation and innovation management consultant with a technical background (mostly in software development around fixed and wireless communications and embedded systems). I have experience with grant funding, research and development and open innovation management and I focus mainly on Digital Health, Automotive and Transport and 5G/IoT/Cybersecurity
X

Availability
Partly Available Immediately
X

Location
Cambridge, United Kingdom
Nominated by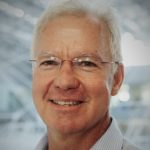 Alan Simmonds
HM Expert since
Friday November 10, 2017
About
My career started back in 1986 as an electronics technician apprentice with Plessey Avionics. I was sponsored by Plessey to go to Bath University where I managed to come away with a degree in Electronics. I started my graduate career as a software engineer and gradually worked my way from cutting code at the coalface through project and team leadership roles, group manager and then into consultancy. After having worked in a more customer-facing technical role as a consultant, I made the transition to a technical business development role in 2001. Since then I have remained strongly connected with technology but from a more "hands-off" perspective, working on a mixture of knowledge transfer, business and partnership development, strategic consulting, programme management and research and innovation management.
I now run my own consulting company, helping small companies with technology do all the things they need to do to bring that technology to market – strategy, roadmap development, marketing and business development. I also specialise (and have quite a bit of experience) in helping people write grant funding applications. At the same time, I work for Innovate UK and other funding bodies as an independent technical assessor and I work with larger organisations helping them to engage with the smaller companies with open innovation activities such as hackathons and co-creation workshops.
X

Current role details
My roles over the last 20 years have typically been very customer-facing roles, often in a very commercially oriented position but with a strong degree of high tech. I am good at building and maintaining trust-based relationships.
I work with a wide variety of small companies – many of whom I meet through networking events and introductions from clients and associates. I typically help these small companies re-assess their strategy, redefine their technology development and product roadmap in ways that will lead to more sustainable business through effective monetisation and exploitation of their technologies and capabilities. In some cases, these companies have limited resources and cash, so one of the things I help them to do is win grant funding.
In addition to the work that I do in consulting with technology companies, universities and government departments, I also work as a mentor and business/technical advisor with a number of academic institutions. I am currently involved in the following:
Anglia Ruskin University – Paid mentor for the REACTOR gamification accelerator programme
University of Surrey – member of Impact Accelerator Account steering committee
University of Southampton – member of advisory panel for research framework on Privacy of personal communications in Vehicle-to-anything communications
Cambridge Leadership College – mentor to students and presenter at leadership events
I also have ongoing relationships with some of the UK's premier networking organisations, which gives me the benefit of having a very large network of contacts across the tech industry:
Cambridge Wireless – I am a senior advisor for CW (a part of the team on a part-time basis). This involves both business development and strategic management of several of their special interest groups (SIGs)
Automotive Electronics and Systems Innovation Network (AESIN) – I have written the official conference summary for their annual conference for the last 2 years and I'm involved in some of their working groups focused on Connected and Autonomous Vehicles and Intelligent Mobility
The Knowledge Transfer Network (KTN) – I worked for the KTN for 4 years and I'm still very well connected with their activities. I have just completed a short project with them helping to write a major grant proposal.
Digital, Transport Systems and Future Cities Catapults – worked for Digital Catapult for 2 years, and still well connected. Worked with Transport cities on IMPACT (intelligent mobility) sub-committee
X

X
Add / Edit Roles & Results
X
HiveRank History Log
| HiveRank | Description | Time |
| --- | --- | --- |
| 1 | HiveRank Bump for your Daily Visit | 3 years |
| 1 | HiveRank Bump for your Daily Visit | 3 years |
| 1 | HiveRank Bump for your Daily Visit | 3 years |
| 1 | HiveRank Bump for your Daily Visit | 3 years |
| 1 | HiveRank Bump for your Daily Visit | 3 years |
| 10 | HiveRank for EP Creating Events | 3 years |
| -10 | Reversed "HiveRank for EP Creating Events" (Event removed.) | 3 years |
| 10 | HiveRank for EP Creating Events | 3 years |
| 1 | HiveRank Bump for your Daily Visit | 3 years |
| 4 | HiveRank for showing your face | 3 years |
| 1 | HiveRank Bump for your Daily Visit | 3 years |
| 100 | New Expert Welcome HiveRank | 4 years |
| 5 | Welcome HiveRank for Joining TheHive | 4 years |
| HiveRank | Description | Time |