'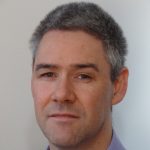 Portfolio / Fractional IT Director ; Digital Transformation Consultant ; Non Exec Director
Mantra
Help others to help themselves
In a nutshell
Portfolio CIO/ CTO
Fractional IT Director
Independent ICT Consultant
Digital Transformation
Programme & Project Management
Non Exec Director
Availability
Partly Available Immediately
Location
Warrington, Manchester, United Kingdom
Top 5 Strengths
Motivational
Great Communicator
Natural Leader
Highly Reliable
Outcome Focused
Nominated By

HM Expert Since
Saturday March 23, 2019
About Andrew
An IT & Change Director with 20+ years' experience promoting business change through technology at senior leadership level.

Strong IT leadership qualities with a focus on transition management, driving through complex change and managing significant IS projects simultaneously.

Excellent communication, presentation and analytical skills with an ability to converse and influence at all levels within the organisation. Experienced in stakeholder - IT alignment and delivering business benefits through IT strategy.

Focused on delivering increased value from IT whilst reducing costs through efficiency, targetted procurement and consolidation programmes.

Capable of leading large IT teams through complex transitions and new challenges whilst remaining strong but fair with people. With a proven track record in team development, reorganisation and trasnformation, possessing quality skills in creating highly motivated & productive teams.
Current Role Details
Principal Consultant - Fractional IT
- 'All of the IT expertise you need at a fraction of the cost' -

Helping SME organisations improve their technical maturity by delivering 'on-demand' IT management, transformation & digital consultancy. Providing IT leadership, programme management & coaching to businesses on a portfolio (part-time interim) basis.