In a nutshell
I hate role titles. Too limiting. I enjoy solving problems and finding the root cause to have the biggest impact.

Currently very interested in helping people and teams change behaviour for greater success.
X

Availability
Partly Available in < 1 Month
X

Nominated by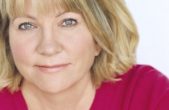 Sue Duris
HM Expert since
Saturday February 17, 2018
About
I'm a business analyst by background who finds the label limiting so I've recently rebadged myself as coach and designer.
I've also got a strong entrepeneurial streak. I enjoy working with ambiguity, shaping a vision and identifying the biggest levers for greatest impact.
I've been working in digital transformation recently and have been focussing on the cultural, systemic and people aspects.
I'm also seeking opportunities to have a positive impact on people's lives this year – pro bono or paid, I'll work it out. Currently helping a social entrepeneur with his strategy using design thinking and an entrepeneur who wants to help local authorities use data and technology for greater impact (sleuth co-operative – Hilary Simpson – very interesting lady).
X

Current role details
Transformation consultant and coach at Lloyds Banking Group (since mid 2017)
X

X
Add / Edit Roles & Results
X
HiveRank History Log
| HiveRank | Description | Time |
| --- | --- | --- |
| 1 | HiveRank Bump for your Daily Visit | 3 weeks |
| 1 | HiveRank Bump for your Daily Visit | 10 months |
| 1 | HiveRank Bump for your Daily Visit | 10 months |
| 1 | HiveRank Bump for your Daily Visit | 12 months |
| 1 | HiveRank Bump for your Daily Visit | 12 months |
| 1 | HiveRank for sharing what others LIKE | 2 years |
| 1 | HiveRank Bump for your Daily Visit | 2 years |
| 1 | HiveRank Bump for your Daily Visit | 2 years |
| 1 | HiveRank Bump for your Daily Visit | 2 years |
| 1 | HiveRank Bump for your Daily Visit | 2 years |
| 1 | HiveRank for replying to a general share | 2 years |
| 1 | HiveRank for sharing what others LIKE | 2 years |
| 1 | HiveRank Bump for your Daily Visit | 2 years |
| 1 | HiveRank Bump for your Daily Visit | 2 years |
| 1 | HiveRank Bump for your Daily Visit | 2 years |
| 1 | HiveRank Bump for your Daily Visit | 2 years |
| 1 | HiveRank Bump for your Daily Visit | 2 years |
| 1 | HiveRank Bump for your Daily Visit | 2 years |
| 1 | HiveRank Bump for your Daily Visit | 2 years |
| 1 | HiveRank Bump for your Daily Visit | 2 years |
| 1 | HiveRank for sharing what others LIKE | 2 years |
| 1 | HiveRank Bump for your Daily Visit | 2 years |
| 1 | HiveRank Bump for your Daily Visit | 2 years |
| 1 | HiveRank for sharing what others LIKE | 2 years |
| 1 | HiveRank for sharing what others LIKE | 2 years |
| HiveRank | Description | Time |
1
2
3
…
9
Next »