WEDNESDAY, October 11th 17:00 (BST) – WEBINAR – https://join.freeconferencecall.com/richard_morgan8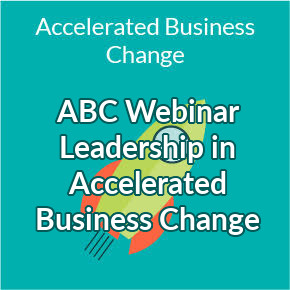 As part of the new series of Accelerated Business Change (ABC) webinars, we welcome Colin Sweetman to present his views on ABC Leadership in Accelerated Business Change.
A few of the topics covered in this talk include:
What does Accelerated Business Change mean to me?
How do leaders help facilitate Accelerated Business Change?
What are the key priorities in being an effective leader of agile teams?
What are the pitfalls to be avoided?
3 key resources for learning more about Agile leadership
There should be time for an open Q&A session with audience as well.
We look forward to seeing you there.
Organizer: Richard Morgan
Subject: Leadership in Accelerated Business Change with Colin Sweetman
Date and Time 10/11/2017 5:00 PM Europe/Dublin (GMT+0100)
1. Dial In to the Conference (United Kingdom): 0330 998 1257
Access Code: 882064
International Dial-in Numbers: https://www.freeconferencecall.com/wall/richard_morgan8#international
2. Join Online Meeting:
Online Meeting Link: https://join.freeconferencecall.com/richard_morgan8
Online Meeting ID: richard_morgan8
Notes:
Instructions:
At the scheduled date and time of the meeting, dial in to the conference line. When prompted, enter the access code followed by hash (#). To join the online meeting, click the online meeting link and follow the prompts.
Date/Time
Date(s) - 11/10/2017
5:00 pm - 6:00 pm
Timezone: UTC
Bookings
Bookings are closed for this event.
Map Unavailable
Categories No Categories