.. as Amazon, Berkshire Hathaway and JP Morgan Chase come together in an Industry first to tackle soaring healthcare costs
Who's impacted, Why and What can midsize pharma companies do?
Ramifications of the recent announcements are still being felt as everyone grasps the enormity of this game-changing move by these giant, influential employers who announced a partnership aimed at reining in the healthcare costs for their employees.
Who's impacted?
Stocks of pharma companies and healthcare providers linked to these 3 industry leaders took a direct hit on the news. Other companies in the sector were not spared, either.
Buffett's Berkshire has also emerged as an investor in a generics focused firm which also provides API's and speciality medicines – perhaps signalling the important role of generics going forward.
Insurance sector also took an indirect hit as the move threatens to bring transparency and technology into the risk premium calculation process.
"Insurance sector has also been impacted
Though not confirmed, it appears JPMorgan will be represented by an industry expert in HealthCare M&A's, Amazon by a recruiting leader with experience of leading large technology transformation engagements and Berkshire by a value investor who still does his own research.
Why the impact and where does it lead to?
The impacted companies are right to be worried because Amazon is bringing in its technology and distribution expertise, Berkshire is providing employees and data from almost every sector and JPMorgan will provide the risk-premium calculation logic and its processing capabilities.
What will Big Pharma do in response is anyone's guess.
"They may pursue strategic M&A's, takeover health insurance plan providers, try to bring pharmacy benefits management process into their fold, strengthen their market access, enter generics segment, transform into a leaner organisation, root out inefficient processes or just consolidate to achieve economies of scale"
"Big pharma companies have the edge, the time and resources to do so. It's the midsize companies that need to take notice", as per Rahul Yadav who has actively participated in many of these compliance focused commercial transformation engagements quite closely
The difficulty is for midsize pharma companies who need to take actions now, actions that fall entirely within their operational scope and prepare themselves for the oncoming wave of change.
To understand what actions can be taken proactively, it's important to also understand what the 3 (Amazon, Berkshire, JPMorgan) might be, up to.
Little information is available, but several reports point to one driver:
Bringing down the cost of soaring annual healthcare premiums in US, NHS
budgets in UK and HealthCare costs elsewhere in Western Europe"
There are plenty of suggestions on how the new "not-for-profit" entity may accomplish this, one approach being:
Better Analysis – Collecting and processing employee healthcare usage data to calculate the right healthcare premiums.
(Remember, the 3 sponsor companies have pledged their nearly 1 million employees to benefit from this new entity).
An assumption here is the current high healthcare premiums will be cut by eliminating inefficient processes and cost contributors therefore bringing down the overall amount paid by employees and the employers, in an organic way.
Targeted Suggestions – Intervening at the point where medical practitioners take a decision on which path to take from the available drugs formulary.
Amazon could process petabytes of data in seconds to come up with the best outcome scenario using supporting inputs from clinical and real-world evidences, value modelling and patient conditions.
This will enable the Healthcare practitioner to make an informed choice from the drugs formulary.
Monitor the progress and the condition of all the patients throughout their recovery path. Manage the patient journey at each step creating real-world evidences.
Understanding the patient journey will further add to existing decision making points, develop better health economics models and contribute towards calculating a more accurate risk premium
Closed loop – Iterate the process of "Analyse – Suggest
– Monitor" in a closed loop manner to remove inefficiencies from the current Industry model without making massive investments.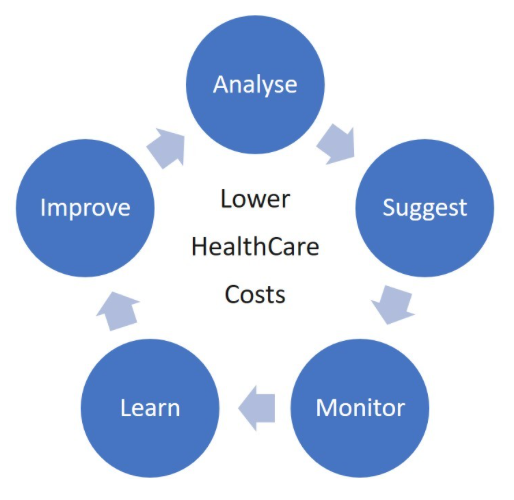 Fig 1 – A closed loop business process
The above approach would be data driven, technology enabled and self-improving closed loop process that will continue to make small but noticeable improvements over time.
It could just be the Phase 1 of the roadmap the new "not-for-profit (or loss)" approach. "We suspect that the initial approach will be less disruptive and focus more on improving the building blocks of AI (Artificial Intelligence) like an improvement in data quality, developing well defined and compliant processes", notes Rahul Yadav who provides project management services for compliance and commercial solutions to Pharma and HealthCare companies.
Why this cautious approach in phase 1? because of the 1 million LIVES involved and to prepare the venture for scale.
So, midsize pharma companies have some time to react and in fact should immediately start getting their own house in order.
What can midsize pharma companies do?
As a midsize player in Healthcare domain, there are a few, small yet punchy, actions you could take to align yourselves with this oncoming change.
There are a few things that you can do and certain outcomes that can be accomplished in the short term without a heavy dose of:
Investment – Without incurring a huge investment

Regulation – Without attempting to change Industry norms or behaviours

Change – Without radically changing your own business model or employee culture
If Amazon, Berkshire, JPMorgan are determined to lower the healthcare costs

using a data driven, technology enabled, self-learning approach, so can

midsize pharma companies – using similar tools and techniques (some of them

are provided by Amazon!)
Let's look at the "Analyse – Suggest – Monitor" from Fig 1 as a business process improvement candidate and understand how it relates to implementable Industry best practices.
Evidence-Value-Access follows proven Industry best practices. We also know that Industry best practices evolve and that is precisely what the trio of Amazon, JP Morgan and Berkshire are poised to do.
The process of "Evidence – Value – Access" is traditionally used by Big Pharma companies as they plan Market Access. What the trio of Amazon, Berkshire and JPMorgan are attempting to do is to embed this model beyond the initial Market Access and into daily decision making.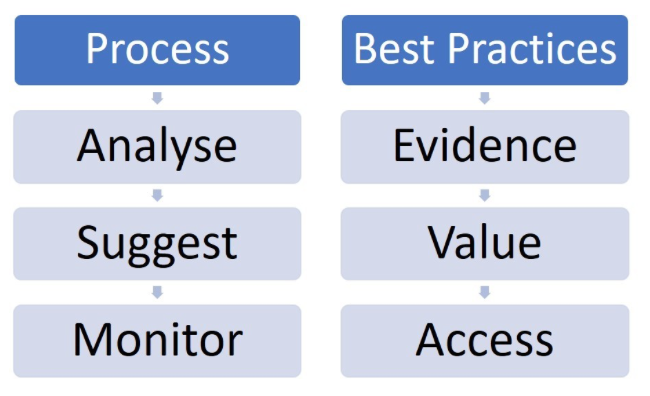 Fig 2 – Linking the business process to an implementable best practice
To understand how this model works at present, we need to look at HEOR – Health Economics and Outcomes Research and how Health Economics are already shaping Market Access, says Dr Amit Dang who provides HEOR, Scientific outsourcing and Research Consulting.
Revisiting the objective of "Lowering HealthCare Costs", let's look at the basic definitions of to understand the future direction:
Health economics and outcomes research (HEOR) is a growing field that provides important information for making healthcare coverage and access decisions. However, there is no standard process for incorporating HEOR into the decision-making process, and the current use of HEOR by healthcare payers remains unknown
Health economics is a branch of economics concerned with issues related to efficiency, effectiveness, value and behavior in the production and consumption of health and healthcare. In broad terms, health economists study the functioning of healthcare systems and health-affecting behaviors such as smoking.
Market access is the process to ensure that all appropriate patients who would benefit, get rapid and maintained access to the brand, at the right price. Success in practical terms means understanding fully the implications and requirements of each of the words in green in this definition
What we suspect is the new entity will leverage Health Economics and Outcomes Research (HEOR) to fully understand each products' value in healthcare drug formulary, its potential in real-world patient engagements, where and in which conditions does it make most impact and brings down the overall cost of Healthcare in a self-learning and continually improving process.
This may sound too big a task, but Big pharma is already undertaking many of these activities albeit in a disjointed manner. With the impending patents cliff, many companies have now begun to break these silos though this is still work in progress.
Without breaking down these silo's, the real benefits will not pass through to the end consumer.
The new "not for profit" will aim to remove all silos and create efficient, compliant processes.
Midsize pharma companies will have to break all existing silos to achieve its desired objectives.
The midsize pharma companies should adopt leading Industry best practices like HEOR for preferred and continued Market Access.
"We understand the importance of health economics and real world evidence towards continuous and preferred market access success. Demonstrating the clinical and economic benefit of the product is vital in obtaining reimbursement", say Dr Amit Dang who has helped many customers in a similar capacity
The entire "Evidence – Value – Access" approach can be summarised as below
"Meta Research – HEOR – RWE – PRMA – Meta Research"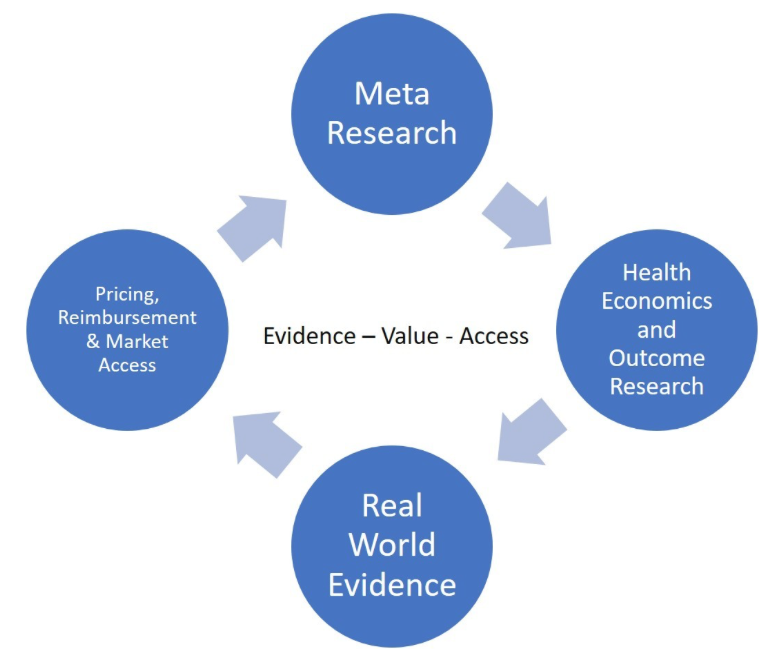 Fig 3 – Implementation approach for Evidence-Value-Access
Taking just an example for activities related to HEOR, midsize pharma companies need to undertake these high level activities:
Present the Evidence using Comparative Effectiveness Research (CER)

Prepare Economic Modelling and Evaluation to highlight the Value

Present it for Health Technology Assessment (HTA)

Monitor Patient Reported Outcomes (PROs) for a continued and preferred market access
Likewise, there are specific activities to be undertaken in order to bolster RWE, PRMA and Meta Research – supported by the right technology in a compliant manner.
Implementing these processes and best practices through a series of well orchestrated transformation projects would lead to a scalable platform that would lend itself to more powerful Artificial Intelligence led applications ultimately lowering the overall cost of HealthCare
This is where the JV between Mocafy and Marksman healthcare solutions comes into play – successfully implementing the next generation of healthcare solutions for pharma companies interested to secure their position in a sector that has become more interesting with the entry of Amazon-JP Morgan-Berkshire.
About the Authors and JV partners
Dr Amit Dang – Doctor of Medicine in Pharmacology, university topper, and an entrepreneur by passion, he is also the convener of Indian Medical Advisors Summit (INMAS) and the president of ISPOR Mumbai Regional Chapter, India.
Rahul Yadav – Project and Programme Management expert having worked on the Commercial side of Pharma and HealthCare sector, holds CRM and CLM expertise. Worked on large pharma compliance and commercial transformation projects in UK and across Europe.