When you listen to the news and predictions of millions of people losing their jobs to robots and AI, this is really not new, it has been happening for the last 20 years. Although it will displace some workers, my guess is that many of those workers can be retrained to do things computers and robots are not good at making decisions, judgment calls, intuitive leaps, creativity, etc.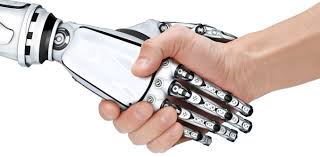 In the late 80's, I worked for an AI company called "Natural Language" in Berkeley. Although I was only there for a year, the company ultimately got bought by Microsoft for pennies on the dollar (8000:1 reverse split), and that technology slowly got incorporated into a number of Microsoft products in a variety of ways. Today we have Siri, Cortona, Google Now and a variety of other personal assistants (AI), that you are probably familiar with. Not only do these have intelligent algorithms for scheduling, tasks, workflow, etc. but AI algorithms are also used in the voice processing.
In a short search, I was able to identify over 30 AI-based tools that are used in various industries and on various platforms. I mentioned the intelligent agents (AI personal assistants) before, specifically the well-known ones from big companies. But there are lots of others in this same category that I also found interesting: aurora, X.ai, assistant.to, Boomerang Calendar, WizCal, genee.me, Skedjul, etc.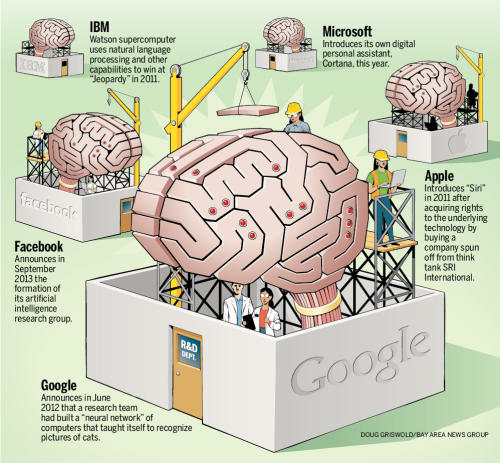 Reid Hoffman, the CEO of LinkedIN (Just acquired by Microsoft for $28B), wrote a very interesting recent article in MIT SMR (Sloan Management Review – Frontiers blog: June 14, 2016) where he talks about using AI to humanize management. "Specialized AI will even help us improve that scourge of productivity, the meeting. Meetings will be recorded, transcribed, and archived in a knowledge repository. Anytime someone in a meeting volunteers to tackle an action item, AIs will record and track these commitments, and automatically connect the ultimate completion of that item back to the original meeting from whence it sprang."
This mirrors some of the research results we got a year ago on meetings. We gave examples of about 20 hypothetical metrics for meetings, and the top 4 metrics people wanted from meetings were: meeting value, a level of trust, the number of decisions, and if those decisions were followed to completion.
What Hoffman sees for AI is not a way to replace human intelligence, but to enhance it "Computers won't be making decisions for us, but they can sift through vast amounts of data to highlight the most interesting things, at which point managers can drill down using human intelligence to reach conclusions and take actions."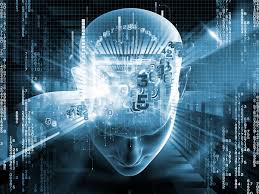 What this means is that we as humans and workers must also evolve as fast as these AIs are, and "…develop skills that compliment the functions of computers and AI systems perform well. That way we can work with them instead of competing against them. … this means cultivating more general skills and attributes that today's highly connected and always-evolving workplaces demand. Collaboration, continuous education, and entrepreneurial mindset, and most of all, adaptability, have never been more valuable than they are now."
So how does the rise of these AI's affect collaboration? Look at some of the inefficiencies we have today in communicating and collaborating. Instead of looking in your Inbox a few times a day, your AI will bring critical messages to you (on whatever hardware platform you are using), it can read the messages to you, and you could dictate a response (while driving, or working in the back of your autonomous car). Critical articles, blogs, and white papers would find you instead of you looking for them. The AI can also help with optimizing communication, and may suggest that you text (SMS) an answer rather than email, because of the topic's priority level. It can suggest the best time for meetings, and schedule them without 10 emails going back and forth. It can even suggest ways in which you could interact better with your boss, or what projects or tasks you might want to volunteer for.
All in all, I see these AI's as a net benefit. Sure, there will be change and retraining, but at the pace technology has advanced over the last few decades, that has been happening to everyone anyway. I suggest adopting a "collaborative mindset" and working with the AIs to improve your productivity rather than worrying about them taking your job.
Author, David Coleman is the Founder and Managing Director of Collaborative Strategies Inc. (CSI), an industry analyst and consulting firm that has been focused on the collaboration market for the last 25 years. He is the author of 4 books, and many articles on collaboration, and is a popular public speaker. More recently CSI has been incubating a new startup (TeamSkillsPro) that helps teams improve performance through online interactive experiences that enhance their collaboration skills.
For more information, David can be contacted at dcoleman100@gmail.com, david@collaborativeshift.com, david@teamskillspro.com, on LinkedIN, @dcoleman100 on Twitter, or by calling 1-415-867-9930.
To sign up for our monthly newsletter or to see past copies of the newsletter, please click here.