Virtual Reality (VR) is certainly the hot topic today, but it is not a silver bullet that will cure all collaboration problems, and mysteriously make collaborative interactions go flawlessly. What we are starting to see more of today is things like Augmented Reality (AR) that build upon traditional displays of information (like heads up displays) but overlay them with new virtual information.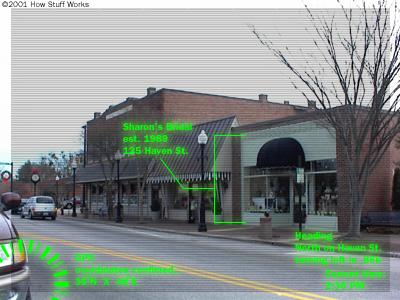 What VR will do is to provide a more "immersive common context" where two or more people can share much more than a document (static), a VR environment is dynamic. Sure, you could go into a VR space and look at a document on a board in a VR workroom, you can do that now with a variety of virtual workspace tools (3dicc, CyberLightening).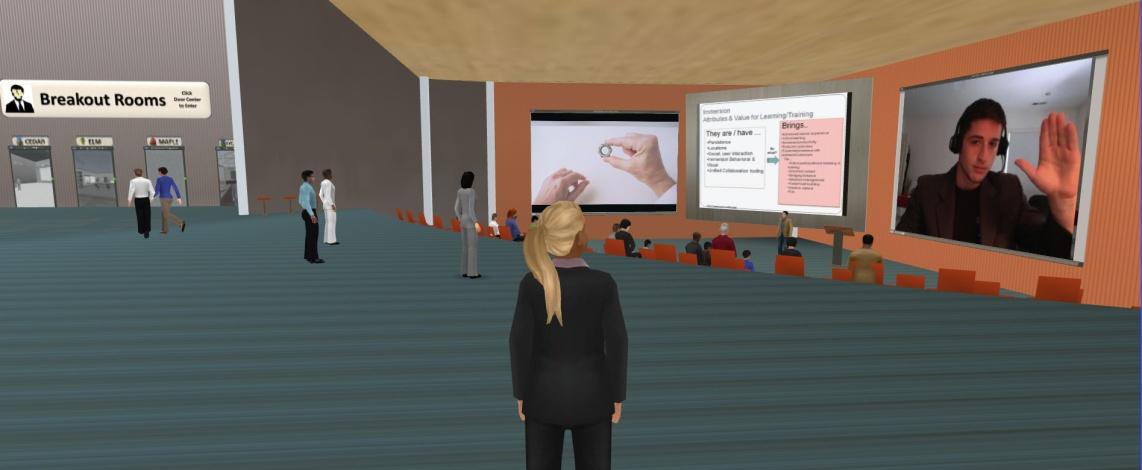 3dicc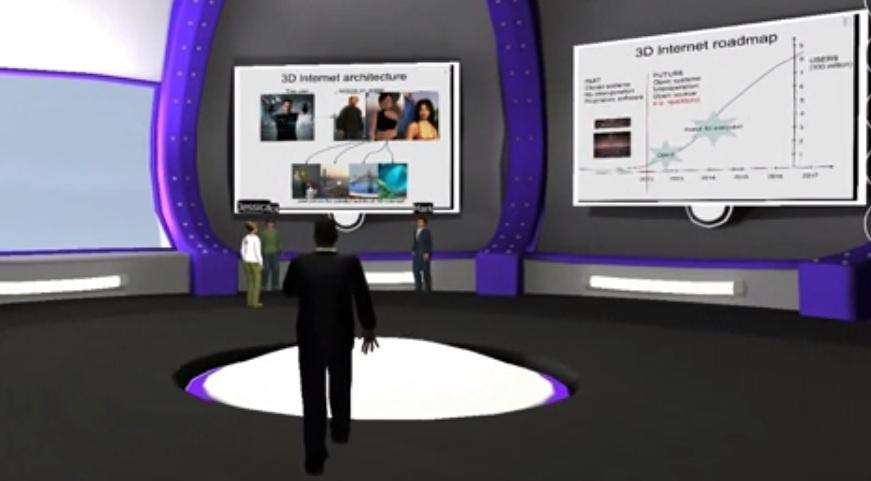 CyberLightening – hypergridbusiness
But the real benefit of VR is its ability to support interactions. In many cases you get instant feedback (like playing a Microsoft Kinect game) and since humans only get about 10% of their information from content, this will allow you to get more of the information you would normally get if the other person was in the room with you, but without having to fly across the world to do it.
When is VR Appropriate in Collaboration?
With over 2000 collaboration solutions in the market today, adding VR tools just adds another option to the already confusing array. Most people today don't know when it is best to use IM/Chat/SMS, email, the phone, in-person meetings, a secure workspace, etc. (this is some of what we are trying to teach with my TeamSkillsPro.com start-up). So when is it appropriate to use VR? As a new technology, it will initially be more expensive, not as easy to use and so used mostly for special occasions, like board meetings, or negotiating a contract. Situations where you need every scrap of information about those you are interacting with, to either share complex information, make a decision, or just to start to drive more trust into the relationship.
I see this as very similar to the introduction of HD virtual rooms from HP, Cisco and Polycom 4-5 years ago. They too were used for board meetings and for special occasions. The price was very high (about $250k/room, and you needed at least 2 rooms). I don't expect VR to be anywhere as near expensive, but the other criteria might hold. A good rule of thumb would be when you need a high bandwidth interaction, but with someone far away geographically. It will probably become a substitute for F2F meetings, as soon as someone figures out a way to do something else while they are in a boring VR meeting.
Author, David Coleman is the Founder and Managing Director of Collaborative Strategies Inc. (CSI), an industry analyst and consulting firm that has been focused on the collaboration market for the last 25 years. He is the author of 4 books, and many articles on collaboration, and is a popular public speaker. More recently CSI has been incubating a new startup (TeamSkillsPro) that helps teams improve performance through online interactive experiences that enhance their collaboration skills.
For more information, David can be contacted at dcoleman100@gmail.com, david@collaborativeshift.com, david@teamskillspro.com, on LinkedIN, @dcoleman100 on Twitter, or by calling 1-415-867-9930.