We are Transitioning from one state to another … 
As we transition from the Age of Information, or the internet of things and move into the Age of Engagement, have the challenges we faced on along the way changed? have they stayed the same? Or are they just getting harder?
Having run some of the largest contact centres in the UK, whilst some of the demand/contacts may have reduced as customers are doing it for themselves, such as basic queries or just checking on things, the challenges from the past 10 years are still prevalent with new trends emerging.
So why is this the case then?
An ever growing challenge that isn't going to subside, is that we are always switched on, well almost if only our 4G network and train network wi-fi improved. At least 60% of UK adults use more than 2 devices. We therefore have much easier access to organisations if things go wrong.
Equally, as new and emerging consumer technologies continue to become a core part of our lives (I sit here typing this on my MacBook Air with my i-phone and i-pad sat in my handbag so I must need that i-watch surely?) which are accessible to all ages for a variety of different needs which are easy to use, with great product design (that isn't just apple products, a lot of consumer electronics now meet this human need).
Along with next day delivery, now even same day delivery, for virtually anything becoming part of our shopping habits, are we just becoming intolerant of poor product and service design?
A day in the life of an ever typical customer?
So if we can check our smart phone 350 times a day, found out 'near time' information about: what our friends ate for dinner; how a family members (from the other side of the world) birthday celebration went; and what a random person we met at a conference thinks about everything. We can at the same time: book our holidays from our phones; order dinner to be delivered from a supermarket; purchase an electronic item through 'click and collect' for a drive through on the way home; and download a book that other people highly recommended. All whilst travelling to and from work!
Is this becoming more typical of our customers?
If we can do all this late afternoon on our way home, is it any wonder our service expectations are increasing?
So what are these external pressure points? What are the real challenges that customers are facing which in turn is causing pressure points on an organisation.
Trend one – Personalised Customer Interactions:
Everyone is talking about personalized customer interactions. If we think about that now, we just don't tolerate stuff that's not personal or relevant. We get far too much stuff in the post, far too many e-mails that we're quick to hit the "Delete" button. Text messages we probably don't even read anymore. So how do we almost stop that deleting or ignoring of things and make it feel real for customers? That's trend one that's coming through.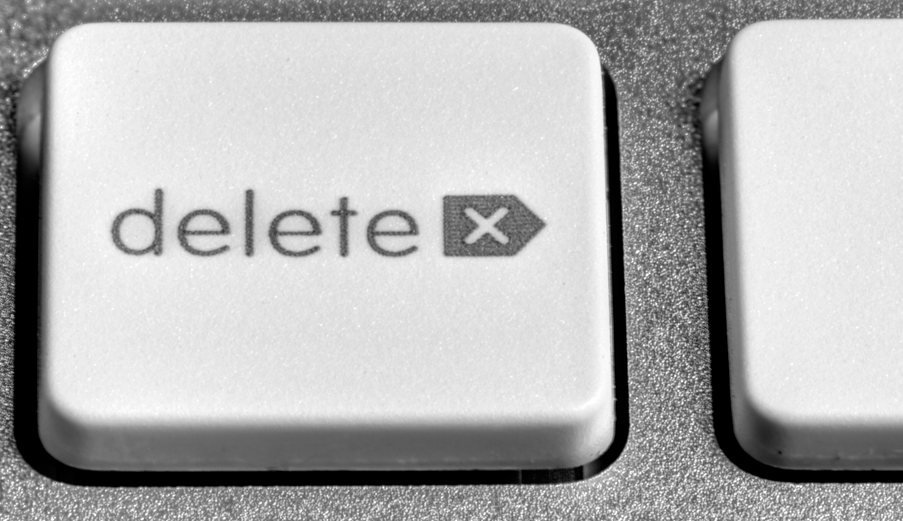 Very.co.uk recently launched personalised homepages which is expected to serve up 1.2m versions of their homepage growing to 3.5m different versions by the end of 2015, resulting in £20m growth in revenue through tailoring this to customers preferences and location. Read more about it here – personalised pages
Trend two – Multi-channel of everything:
Or Omni-channel as some like to refer to it. Again, how many of us now have these habits. I find myself watching TV whilst texting and doing a little bit of retail therapy on my iPad. We are fast becoming anytime, anyplace, anything. How do we deliver that 'martini service' for all our customers out there?
It was fascinating to hear recently about the use of social media, video chat and forums, as well as the traditional channels that MacMillian cancer support are using in order to support existing cancer sufferers as well as family or friends that have been impacted by someone close suffering as as result of cancer, social support
Trend three – Fast increasing customer expectations:
So we want everything at anytime in anyplace. But the expectation, then, of what customers want is also increasing. We expect things faster at our fingertips. We expect far much more content now because of the digitization of everything. So how do we almost feed these customers or those customers that are content cravers?
We are obsessed with power reviews, we can post our feedback anywhere with sites such astripadvisor.co.uk for a restaurant, hotel or trip we have taken.
Those brands who are harnessing the power of content are giffgaff who have built a model where customers serve other customers needs. Whether this be as a customer service agent, responding to queries online, or a sales agent or super recruiter getting paid for signing up your friends and family. Other brands have developed or are looking to develop this model, which goes beyond the simple power review.
Trend four – Shift away from one size fits all:
So this links with trend 1 and the personalisation of interactions, however this is more than just the personalisation of messaging, it's about the tailoring of services that are relevant to you as customer. We know far more about customers, they are quite willing in most cases to give us information about themselves, you can determine more a more about their persona from their social media footprint.
So as a customer when we contact an organisation, do we expect them to tailor the service in some way? it doesn't have to be a truly bespoke service but at least matches my needs along with others like me. Companies and organisations are developing customer personas with operating models and services that will better suit those needs.
For Financial Service organisations, the FCA is stipulating a need to better serve those customers who are vulnerable. MBNA who have recently won awards for their services, are really stepping into the customer shoes by developing services that are tailored around a number of different vulnerable customer personas. This ranges from those that are suffering mental health issues, to those who are suffering from long terms illness, by working with groups such as MacMillan and MIND to understand deeply the functional and emotional needs and lives of these customers, which can be incorporated into the service design and support.
Trend five – the rise of the influencers:
This is increasing, whether through social media, the written complaint or multiple enquiries/complaints about the same issue. Yet, there are statistics out there that say there's still any 10% of us will bother to complain in any shape or form.
So it is rising. These influencers are not just concerned about getting a response, we can now see social media comments where customers are commenting about the inefficiencies of organizations. We've seen customers commenting on inefficiencies in the utilities and public sector. Again, this is only going to increase. There are social sites now such as Glassdoorwhere existing or past employees can comment on what the company is like to work for you can see quotes from people who talk about the inefficiencies in organisations through to the calibre of senior management. So we are now customers internally and externally who are social influencers, whereas in the past their voices went unheard.