Unified Communications – the ability to dynamically select a communications medium to optimally connect to data, decision makers, and experts according to the desires and preferences of the user is so 2010 – despite it still becoming a reality for many information workers today.
2015 will not be about making Unified Communications and Collaboration (UC&C) easy, it will be about engaging disparate members of the ecosystem to deliver measurable business value – more revenue, shorter cycle times and greater customer satisfaction.  Vendors in 2015 will concentrate of delivering engaging user experiences across hybrid cloud/on-premise deployments integrated to business processes and applications.  I believe that during the course of the next year there will be a major security breach related to the rapid adoption and deployment of new UC&C capabilities slowing the pace of market development, and driving developers back to the basic needs of IT – reliability, manageability, security and total cost of ownership.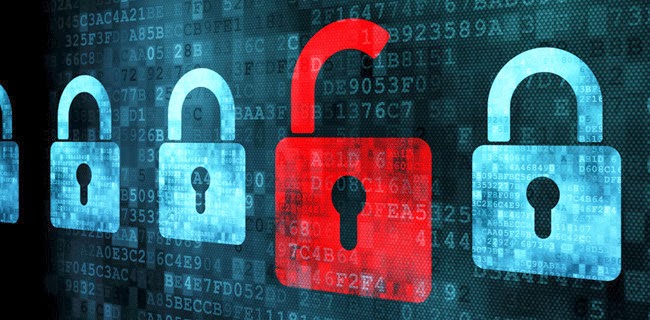 Usability – The user experience is the king of the hill in solutions development and deployment – not just in collaboration.  This is not to say that IT needs like security, manageability, and total cost of ownership are not important – it is just to say it is not important UNTIL the collaboration solution meets user needs.  I am not talking strictly about User Interface (UI) design here, although that is part of the issue.  I am talking about how an individual information worker takes a UC&C tool into use, according to their preferences, to do their job – their User Experience (UX).
Remember the first  SAP or Siebel implementations in the 1990s where buyers bought into the dream of accumulating all their Customer Relationship Management (CRM) data or Enterprise Resource Planning (ERP) data in one place – until they realized the data sets needed to be connected and they could not be?  Those solutions were focused on recording and preserving the data required to run a business – a system of record.  The next step forward is to improve business outcomes by putting that data into the hands of employees, customers, and suppliers in the context of their daily work routine when they need it – a system of engagement between information, process, and people.  Helping information workers accomplish their jobs on their terms, will engage them in work processes like never before.
Some early examples of these collaborative systems of engagement, like Unify Circuit or IBM Connections, have focused on social networking, a new paradigm of work behavior, while others like PGi iMeet or Cisco Project Squared have focused on enabling individuals to configure persistent collaboration capabilities in the form of virtual conversations or meeting rooms. Google and Microsoft continue to add capabilities and connections into their already familiar desktop productivity applications to make it intuitive and simple to find answers, experts and decision makes from any connected device running their office productivity suite.
"Individual collaboration systems are like the very employees that use them – no single one is as smart (or as useful) as all of them together"
2015 will see every major collaboration vendor adapt and deploy persistent collaboration in the context of existing desktop apps – the wheat will be separated from the chaff by their relative ability to do it in the context of process/application and information worker preferences seamlessly and simultaneously.
Cloud – Unified Communications as a Service (UCaaS) has been offered by many, purchased by few.  Over The Top (OTT) voice solutions have seen more success – most on the back of low (or zero) price points.  Collaboration services from audio/web/video conferencing to online repositories for corporate data have succeeded around the world, but are often deployed as silos.  Sure, Blue Jeans can help connect Skype endpoints to Cisco telepresence rooms, but what about to Google Talk or hosted Microsoft Sharepoint?
There will be no such thing as homogeneous deployments, so something needs to change so that end users can have the type of experience we described above to be successful.  The creation and publication of Application Programming Interfaces (APIs), and Software Developer Kits (SDKs) to allow normally skilled programmers to integrate or federate the various capabilities hosted in a corporate data center, on the internet, in the public switched telephone network, or in a public cloud in 2015 will lead to an explosion of buying of collaboration as a service.
The development of these interfaces is what I refer to as the API economy, where collaboration solution vendors will finally recognize that individual collaboration systems are like the very employees that use them – no single one is as smart (or as useful) as all of them together.
Business Value – Integrating onto business application & processes is an old story.  I first starting talking about Communications Enabled Business Processes in 2006, and have listened to more than my share of vendors and system buyers talk about plans to use UC&C technology to improve business results.
An aircraft manufacturer inserting collaboration tools and hardware into their product development process to reduce airframe design cycle times, a pharmaceutical firm connecting specialized teams to drug development teams to accelerate the preparation of a new drug for FDA approval, or a global professional services team connecting on-site work teams, office-based experts, and traveling partners to client teams to resolve issue rapidly leading to higher customer satisfaction and improved follow-on revenue are all examples of UC&C  processes and tools being inserted into business processes to build real measurable business value.
Enabling employees to use the right communications medium (written, spoken, or visual) to communicate and collaborate while all concerned parties are connected to existing business applications from customer case management to CAD/CAM systems is the "secret" to unlocking value.  Like with multi-network, multi-vendor, hybrid on-prem/cloud solutions, the API economy will be the foundation for success.  APIs and SDKs that provide the tools for mass customization using existing development skills will allow channel partners from the smallest local VAR to the largest global service provider to deliver real, unique business value in the context of industry, firm, and process.
Security – Securing data in collaboration archives has always been important, and many firms rely on protections ranging from encryption or password protection to physically isolating data or biometric-based access. I believe that there will be a large scale breach of a collaboration environment in 2015 that will result in lost information related to business partners, strategic plans and internal operations.
We all just witnessed one such attack as Sony Pictures lost unreleased motion pictures, employee/payroll data, private communications, and even the on-site systems like employee access and payments processing in the cafeteria thanks to a broad based offensive hack of their systems.  The business implications of the loss of unreleased, original, motion picture footage is huge – lost revenue to pirates and copycats, and loss of control of the surprise/buildup before the picture launches have significant repercussions for revenue and profitability.  What if it were the secret recipe for the next version of Coca Cola, the design specs for Intel's next processor chip, or the proprietary control specifications for the proposed fleet of Amazon delivery drones?  The loss of any one of these items from an internal collaboration system where employees innovate has the potential to change the course of those markets.  The collaboration industry cannot afford a breach of this type and magnitude, so we will see leading vendors implement and market their capabilities to secure their customers' most important assets – the very ideas that lead to competitive advantage in the market.
Over the course of 2015, investment in UC&C systems will pick up momentum, but market missteps like a security breach will temper that growth.  Vendors will continue full speed ahead, with the most successful leading the market by delivering and engaging user experience linked to relevant business processes and applications. Buyers will increase their adoption and utilization of those solutions that drive real business value – ROI and customer satisfaction will be a part of every UC&C sales discussion in 2015.