It's no secret—the modern business workplace has been overhauled in the past decade. Fax machines have disappeared, paper is going, the phone has left the desk and moved to the pocket or purse, walls are coming down, desks are clustered together, meetings happen in virtual space as often as in real space. Our technology lets us work in groups as easily as alone. But has this radical disruption in the technology environment created a more collaborative working experience for most of us?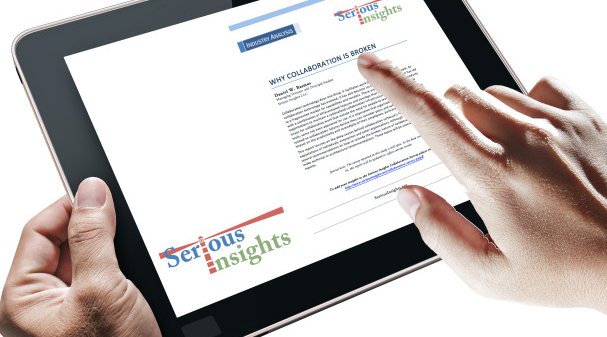 Not according to HiveMind Network Expert Practitioner Dan Rasmus (@DanielWRasmus). His report, Why Collaboration Is Broken, exposes the gaps in collaboration that still prevent better decision and production processes. If your company uses email, mobile phones, or any kind of messaging, you'll want to read it.
Dan's report tells us:
Why "The Cloud" doesn't improve collaboration results.
Why building work around e-mail interfaces (rather than around e-mail itself) has thwarted innovation.
Why going "mobile first" is hurting the way people work together.
Which promised technologies could improve collaboration outcomes if only the industry would invest.
There's a survey link on Dan's site—use it to add your experiences with collaboration to his soon-to-be-posted data update.
Dan is one of the more prolific members of the network. He writes with clarity about many topics. Be sure to browse his site for more good stuff.