Microsoft has been talking about several innovations within their UC&C portfolio of applications recently. Three that caught my eye were – Real time language translations as part of Skype, delivery of Skye as a part of the Office 365 family of services, and adding some intelligence to how junk mail is removed from your inbox. These capabilities are referred to as Lync/Skype Translator, Skype for Business, and Clutter.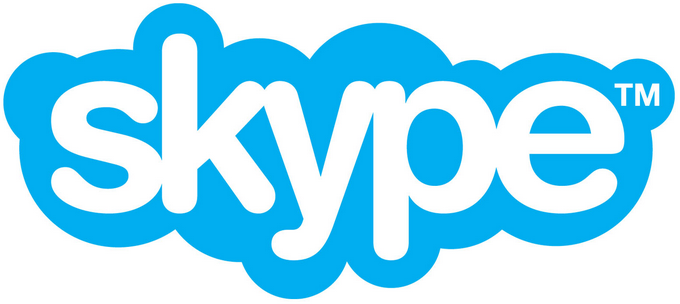 Delivering real time language translation was first brought to the attention of the general public by Gene Rodenberry, when Universal Translators were issued to the crew of the Starship Enterprise. Skype Translator leverages Microsoft Research's efforts in speech recognition and speech synthesis as well as machine translation to translate text and spoken conversation in real time in 45 languages. Specially designed to translate the spoken language, the translation algorithms actually learns and gets better at translating across all languages, the more it is used in any language. In humans behavior this phenomenon is referred to as transfer of learning (originally discussed in Psychological Review in 1901 by E. L. Thorndike & R. S. Woodworth) but it is unclear how Microsoft's algorithms mimic this human behavior according to Satya Nadella, CEO of Microsoft, when asked about it at ReCode's Code Conference earlier this year. See here for more details.
Skype has been a geek's friend for communicating cheaply across great distances since 2003. As soon as Microsoft acquired Skype in 2011, the industry began to hypothesize how Microsoft would bring Skype into the mainstream of office technology. There had been a "Skype for Business" offer 5 years ago, primarily allowing a business to manage Skype accounts, Skype-in and Skype-out credits, and firewall traversal methods. Today's Skype for Business is replacing Lync Server inside a business delivering on-net communication and collaboration (Voice, Video & IM via SILK or H.264 SVC), and also within the Office 365 offer architecture. Skype adds value by incorporating a familiar, easy user interface with a public directory of hundreds of millions of Skype users. See Skype's blog for more information. Skype will replace Lync naming/branding in the cloud, data center and desktop environment, unifying the traditional capabilities and services of both Skype and Lync.

Information overload is one of the side effects to UCC technology – not as bad as some of the potential side effects you hear about on TV pharmaceutical ads, but one that can slow down an information worker's day. Spam filters, and add-ons like Xobni have promised for years to address the issue of information overload in the inbox by applying user defined rules. Some rules were defined by a company's IT staff to enforce corporate policy or security and others were designed to reduce the threat of malicious software and viruses.
Clutter promises to eliminate the burden on users by learning what they do, and applying that learning when routing mail to the Clutter Box. Machine learning based on actions taken in any Microsoft Outlook client (desktop or web) and the users social graph of interactions, contacts, and activities will guide Clutter to leverage machine learning to free up more time for productive work, by automatically sorting your mail. Add Cortana's voice on top to occasionally say something witty or useful like "I put the Publisher's Clearing House email in the Clutter Folder, but with your bank balance maybe you would like to look at it," and I will think the Office team is really onto something! Check out Geekwire for more information.
Each of these announcements demonstrates Microsoft's commitment and capability to use advanced technologies, big data, networking, and usability to make it easier for information workers to communicate and collaborate – a necessary first step to drive adoption and achieve return on investment for their business customers.