The Decision Maker's Starter Kit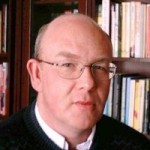 I created Goal Modelling as a toolkit for young people who are facing their first big decisions with not a lot of practical help. The more I thought about it though, the more I realised that there are plenty of older, wiser people out there who would also appreciate a few pointers.
'Public Engagement' is a big thing these days. Firms want to involve their customers, Government wants the public and Service Providers want Service Users. You may be a patient or service user representative in a public sector programme, a workers' rep on a company Board, co-opted committee member or non-exec. You are likely to be brought into an established business group to add 'life experience' to the business expertise.
They will all be keen to treat you fairly, to get you to play a full and active part. Quite right, you're not there just to be rolled out as the token user representative. You will be given the opportunity to influence business decisions. However, they may not have the time or funds to bring you up to speed with the specialist expertise in the room. And you might not have the time, patience or interest to let them. You've got better things to do with your life. What you need is something constructive to contribute.
Vanilla base, bring your own toppings
Goal Modelling for Lay Members is for people who are facing complex business decisions for the first time. It contains a basic, practical set of tools and advice on making good business and personal decisions.
There is lots of advice out there but much of it isn't pointed at the right audiences. The many Business Studies textbooks are for established managers and Business Studies students. The stuff on the self-help shelves is very focussed on the author's single issue; being creative, green, emotionally intelligent, etc. There's not much that offers generic decision making skills.
The whole point of this approach is that it gives you skills that work for any decision. You bring your own beliefs, morals, intentions and history into the mix. After all, that's the 'life experience' that made them choose you in the first place.
Take a look at the video and let me know if you'd like more info.