You're a Marketer, so you know that one of your daily challenges is making sure you are effective in the way you use your marketing budget. That's where I think Big Data can really make an impact in the Marketing Department.
Wise use of Big Data means Marketers can use that money more wisely and be more specific. The deeper insight it offers throws up a double whammy of benefits:
Showing you the areas where prior campaigns had previously omitted lucrative prospects – meaning you can increase sales, and
Identifying where there is a lower chance of success – allowing you to reduce what you spend marketing to those sectors.
UNDERSTANDING WHAT CUSTOMERS THINK
Another way marketers can get more efficiency from their budget is through product surveys and customer surveys. For many organisations these are infrequent, costly and unreliable. Now, by using a combination of social media platforms, surveys and identifying complaints about products and services, small companies can gather timely opinions about their products without the associated costs. Increasing the amount of feedback available should help these companies evolve products to meet customer demand and be more competitive.
Similarly, a small change in the search criteria on these platforms can allow businesses to find out what customers think about their largest competitor's products and fine tune their messaging and product designs to increase competition and "steal market share"!  This offers double the benefit, however Marketers need to consider what the data is telling them and correctly judge what that means.
USING DATA FROM ACROSS THE ORGANISATION
Any early lead procured through these measures can be easily eroded by competitors who simply apply the same approaches. The wiser Marketers seek a more systematic approach and have realised that the CIO, HR and the COO are their new best friends.
Currently, you will have existing data within your organisation which is siloed, fragmented and misaligned. Bringing this information to the fingertips of the Marketer can reveal a very different measurement of how your organisation is treating customers – who are the high worth customers and how well are they being serviced?
Surprisingly, one unseen benefit of bringing this information together can be to re-evaluate the product cost base, pricing and the sales and marketing engagement approach. One customer drove a 30% improvement in closing new business from using such collated insight. A similar analytic model can be used to drive effectiveness in frontline branch personnel.
This strategy challenges prior marketing trends for the wholesale transfer of product sales to be carried out through digital channels; whereby some high yield customers who do not wish to use those digital channels, were not retained. Now there is a better approach that provides cost effective methods to retain such customers and provide continued service.
THE APPLICATION OF DATA INSIGHT ARE DRIVING NEW OPERATING MODELS WITHIN BUSINESS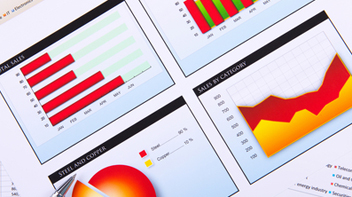 The wisest of all marketing teams are driving an Information Exploitation agenda; developing integrated platforms working across all parts of the business to manage margin and increase sales, often with a keen eye on accessing new markets or inhibiting the competition.
These are not risk takers of the dot com style. These are calculating individuals who are asking what data they do not already have and how they can streamline and simplify their processes. They are looking to open data to enrich the way they work, considering the partners and suppliers they need in the "extended supply chain" and vying to be that next COO/CEO!