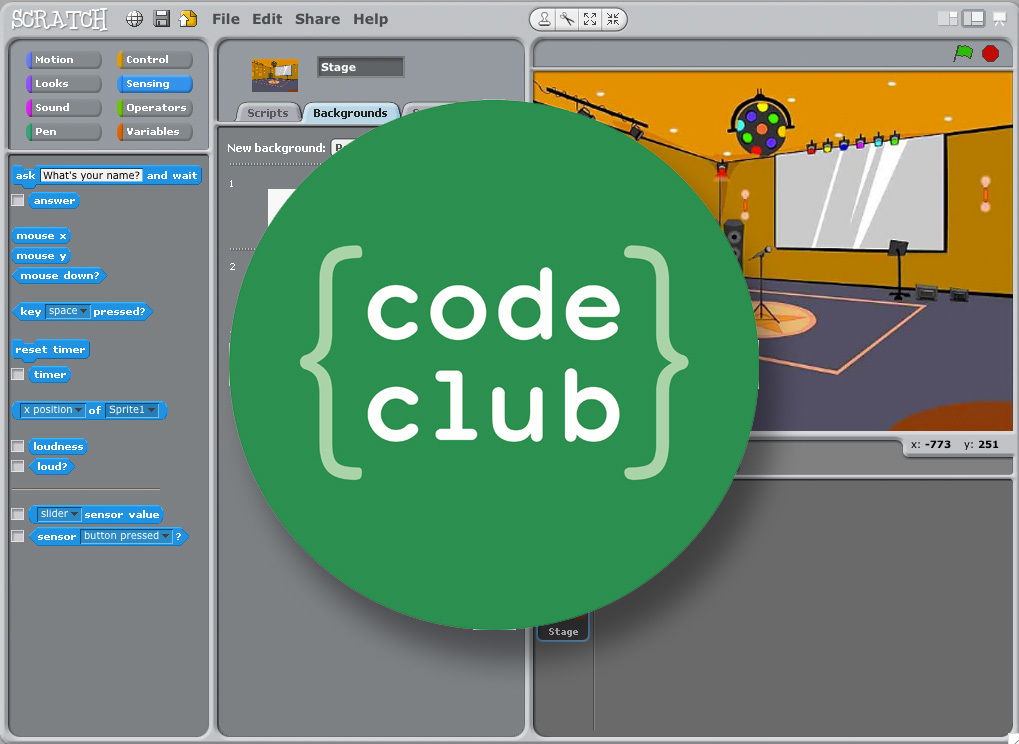 I ran my first Code Club at my local primary school this week. IT WAS AWESOME!!! If you're not already involved then I strongly recommend you get involved if you can. It's a very rewarding experience. Here's a quick summary of what happened:
There were 11 kids in total – 7 girls and 4 boys, aged 9 to 11 years old. The female dominance was quite a surprise given the male dominated industry we work in. Could this be a positive sign for the future?
Once I'd given the kids a quick introduction to Scratch they were let loose on the first project – Felix and Herbert. Basically, the kids bring a couple of characters to life through a simple scripting language with the end result being a game of cat & mouse.
The second surprise of the club was the kids didn't stick to the project brief, kinda like a lot of developers I know

but this was a positive thing as I was blown away by the creativity of the kids. They introduced their own characters and made them do different things. This was fantastic as it made me realise just how good Scratch is for learning as the technology didn't get in the way and allowed the kids to explore basic development constructs such as looping, control, and variables whilst having loads of fun.
At the end of the session I had a classroom of very happy kids all with big smiles on their faces, fired up, and gagging to get home to their computers to carry on coding.
The quality of the teaching materials provided by the Code Club website I feel is what made the session such a success. The teacher instructions and pupil instructions are very well written…even a post-technical person like myself could follow them… ;)
I went home with a very big smile on my face. A big thanks to my employer ThoughtWorks for investing my time into such an important grassroots project.